CREATE A GRANDMILLENIAL LIVING ROOM
Our Creative Lead Natalie Campbell takes you through the process of creating a Grandmillenial inspired livingroom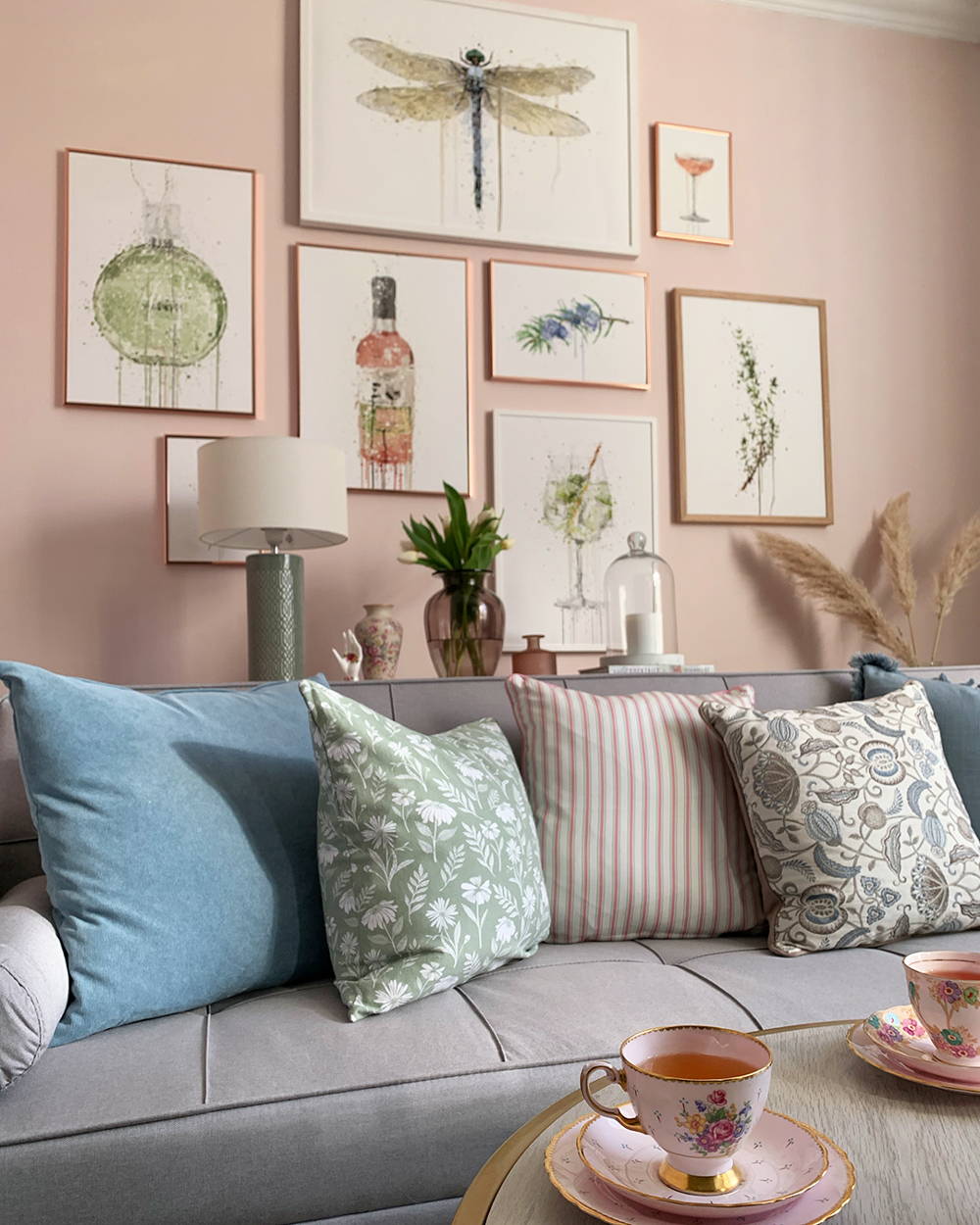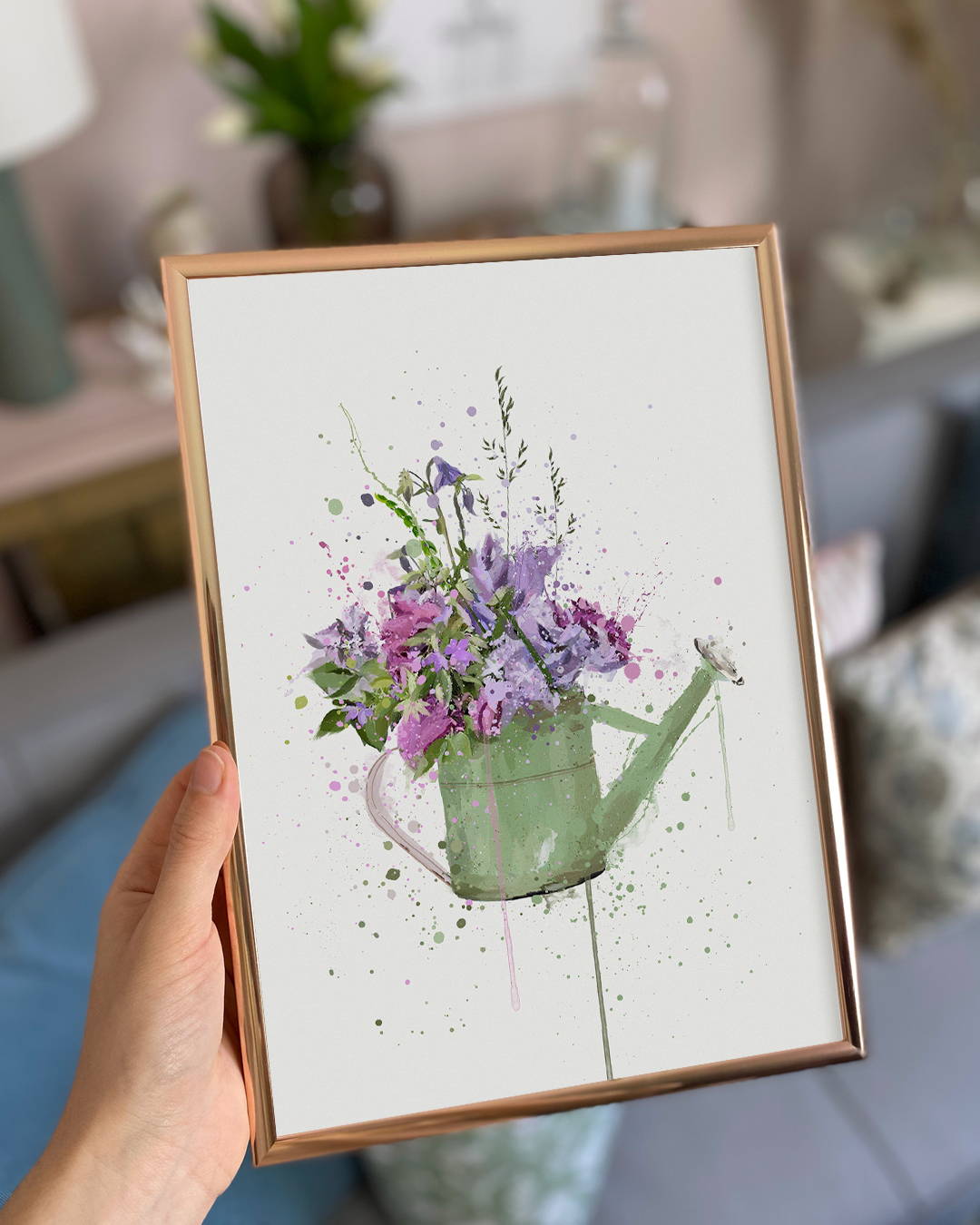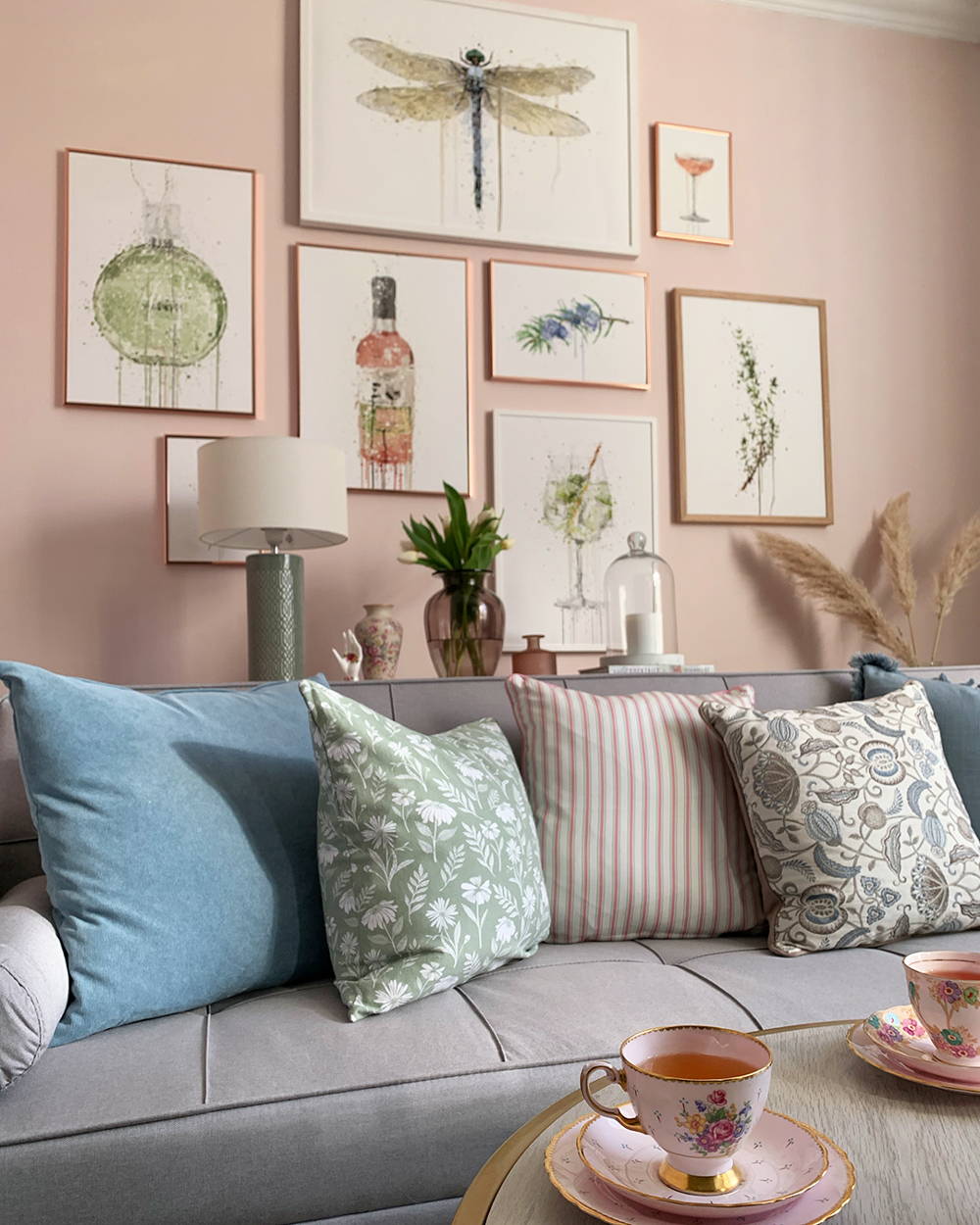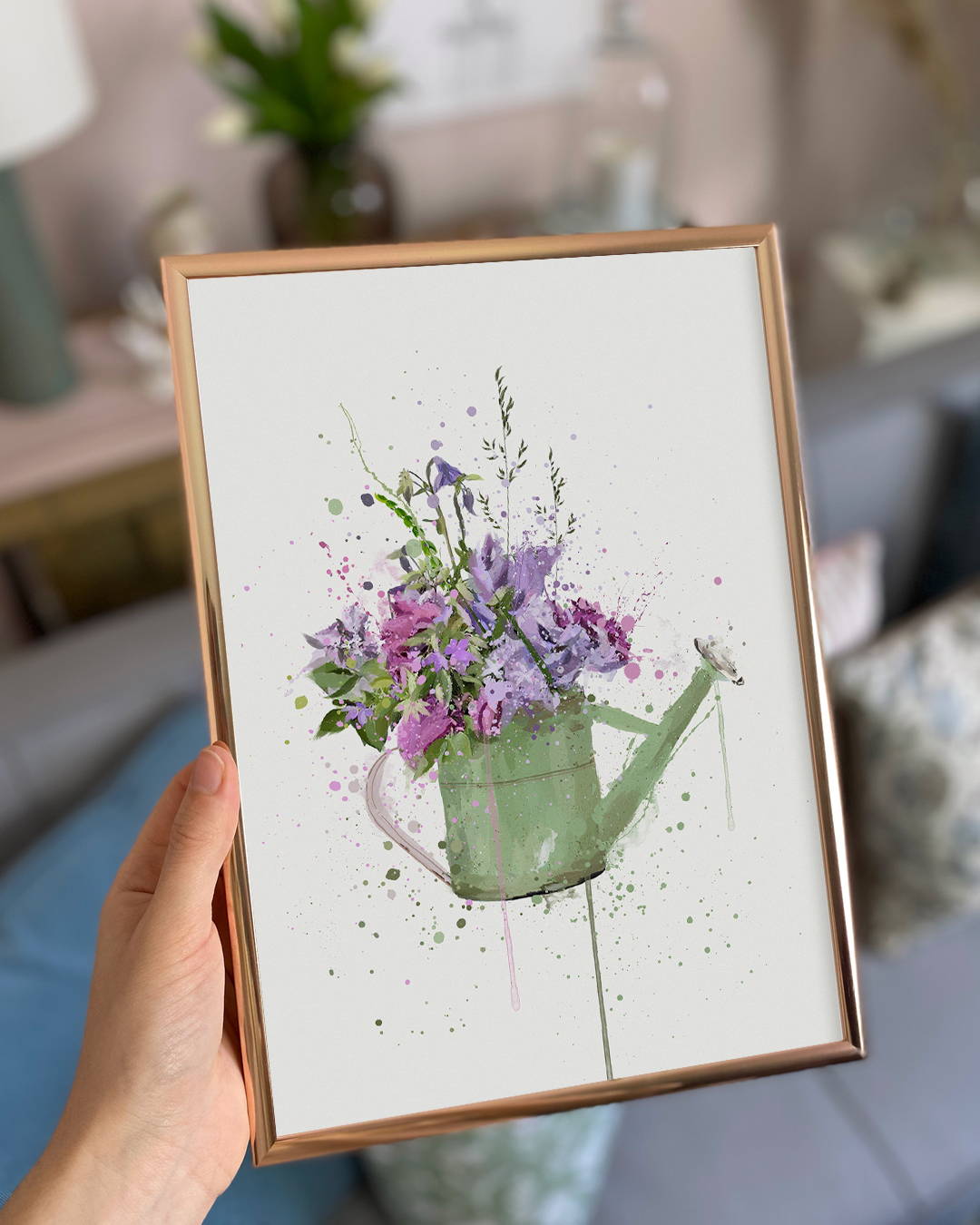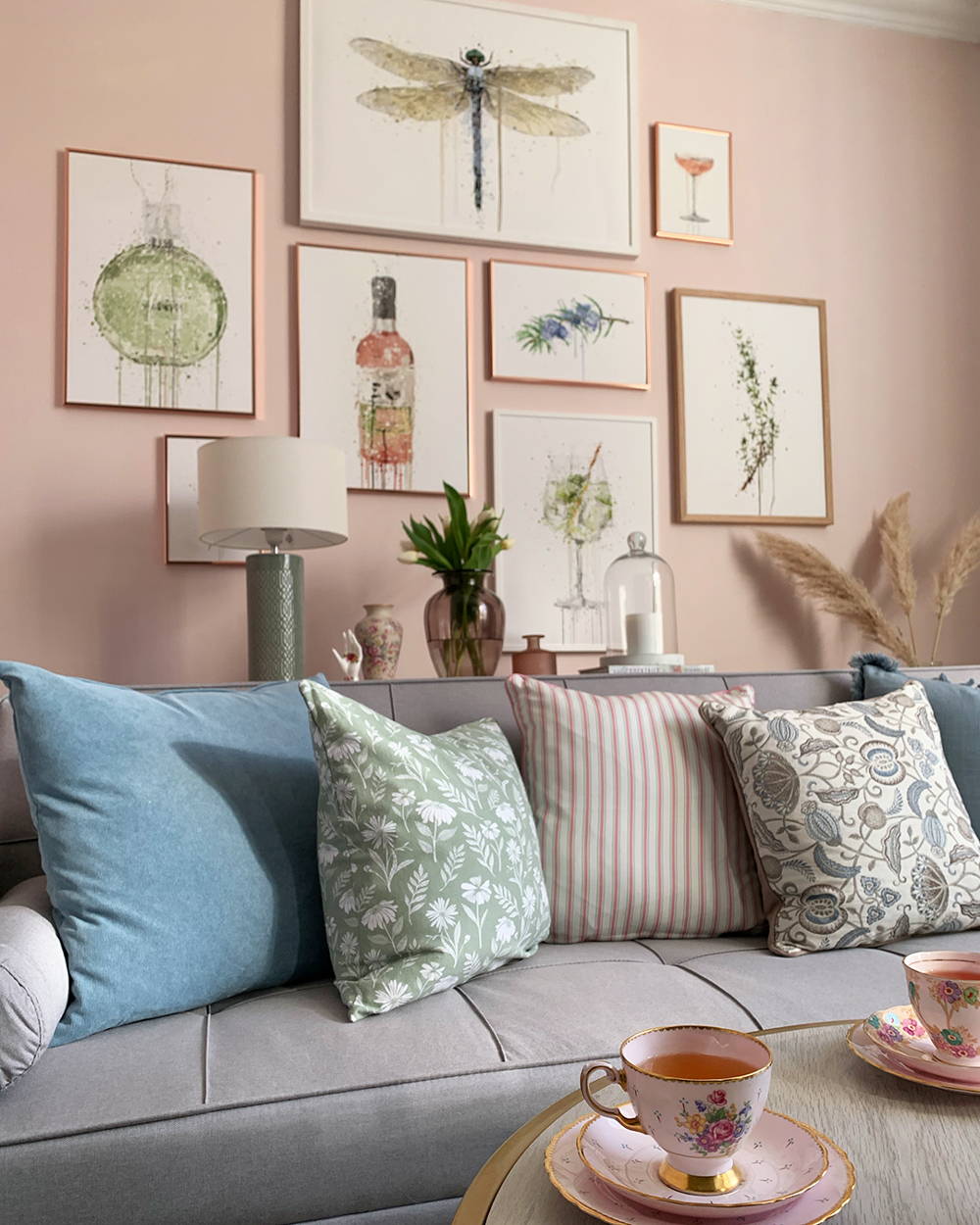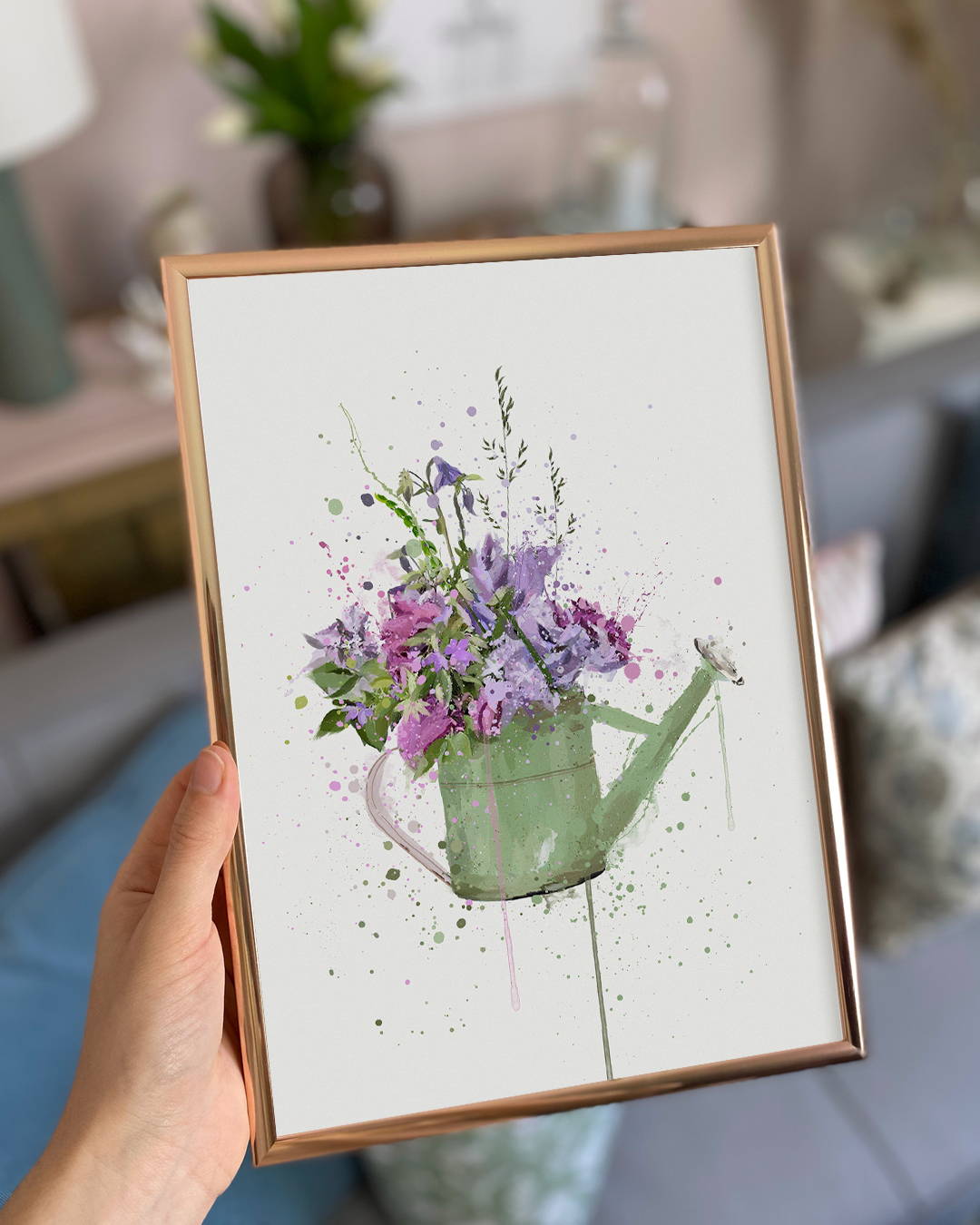 What is Grandmillenial style?
Coined "Granny Chic", this interior trend draws inspiration from what some of us might consider 'traditional' or 'stuffy' interior design. If you conjure up images of clashing fabrics, doilies, tea cosies, bric-a-brac, trinkets and tchotchkes you begin to get an idea of what this trend is all about. Whilst we love and support the grandmillenial purists out there, we've taken a slightly more contemporary twist on this interior trend in our guide below.
Step 1 - Research & Moodboards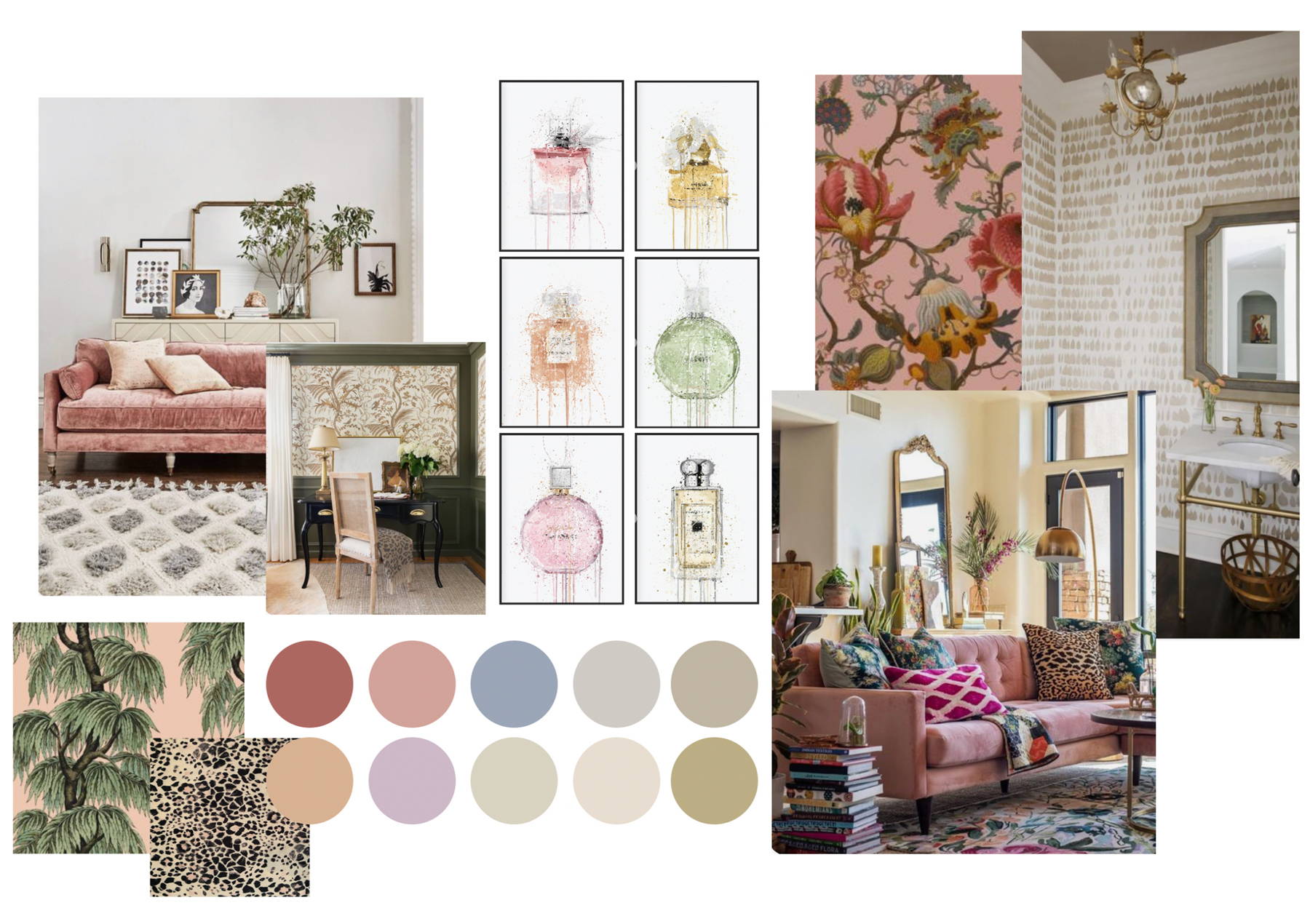 A great place to start planning your Grandmillenial living room is by collecting images that inspire you - combine magazine cut outs, photos and print outs to create a visual map of what you have in mind. You can do this with paper print outs and glue, or if you're a tech whizz you can use editing apps like Photoshop or canva to create a digital version. We wanted to create a living room that was inspired by the Grandmillenial trend so we've combined style elements from this trend with more contemporary elements.

Top Tip: Use your moodboard as a starting point but don't feel you need to stick to it 100% - it's there for inspiration and you can change it as you go!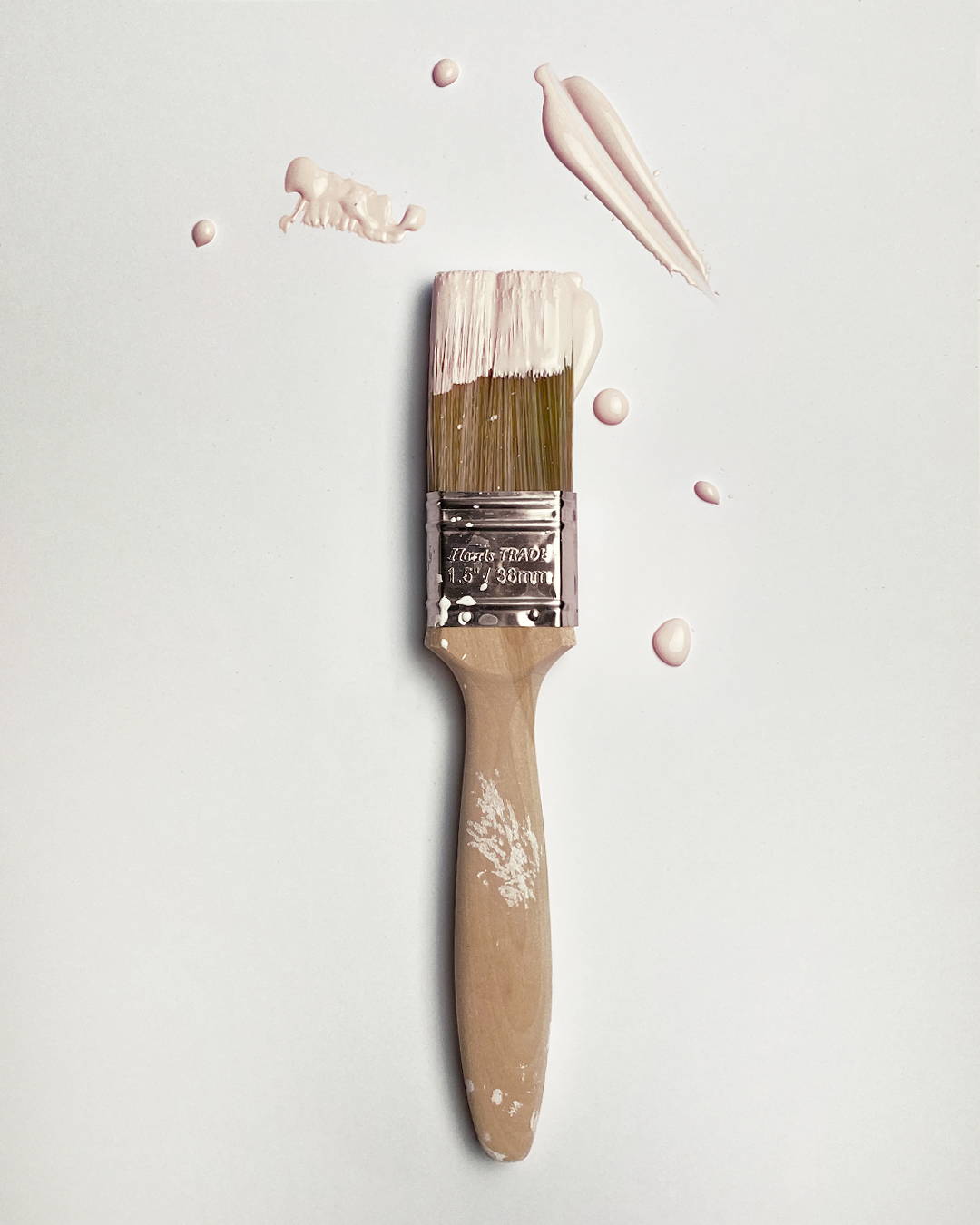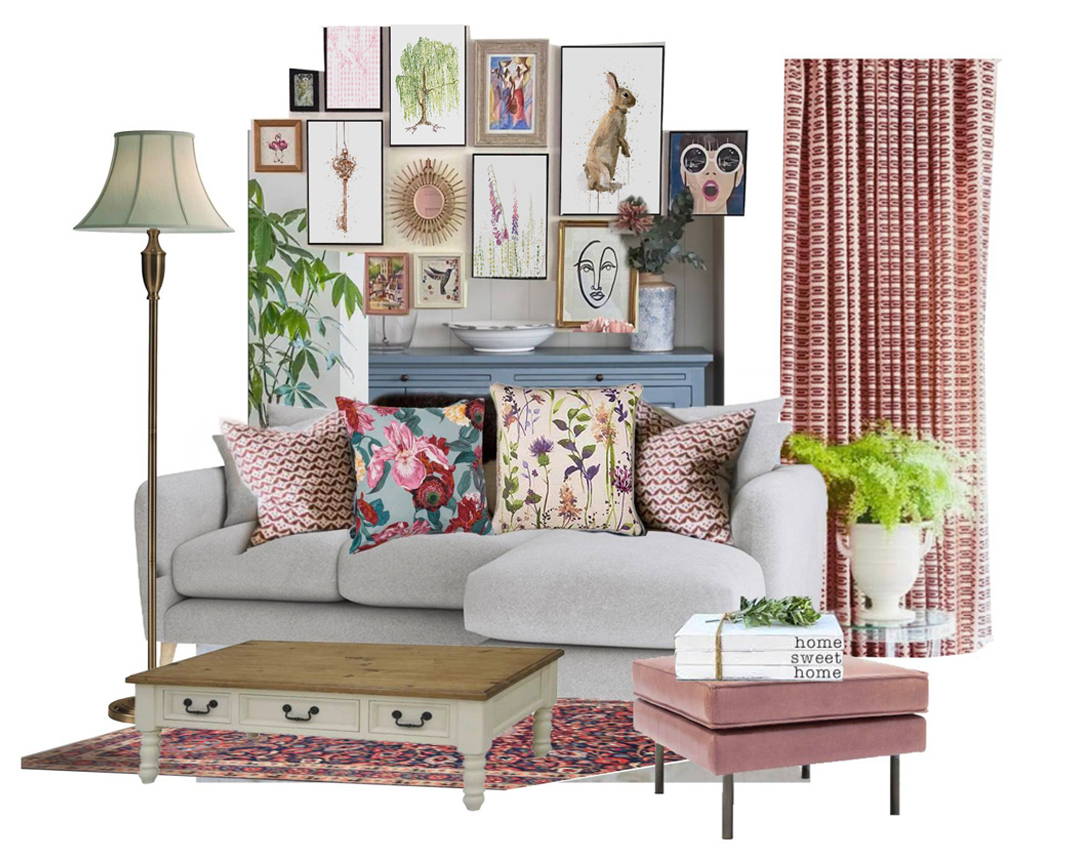 To set the scene for your grandmillenial living room start with a delicate base colour on the feature wall - consider soft pink, mauve, ivory or champagne tones that will help create a subtle backdrop. Once you've got your wall painted you can use this key colour as the basis for building your look. For our living room we chose a delicate blush pink because we wanted the wall to contrast with the artwork we chose for the space (Our Juniper, thyme and gin prints all have fresh green tones)
Painting Tip - Test out different colours using cheaper swatch pots before committing to litres of paint. Fresh paint always changes colour once it's dried on the wall, so it's worthwhile taking the time to find a shade you are happy to go with.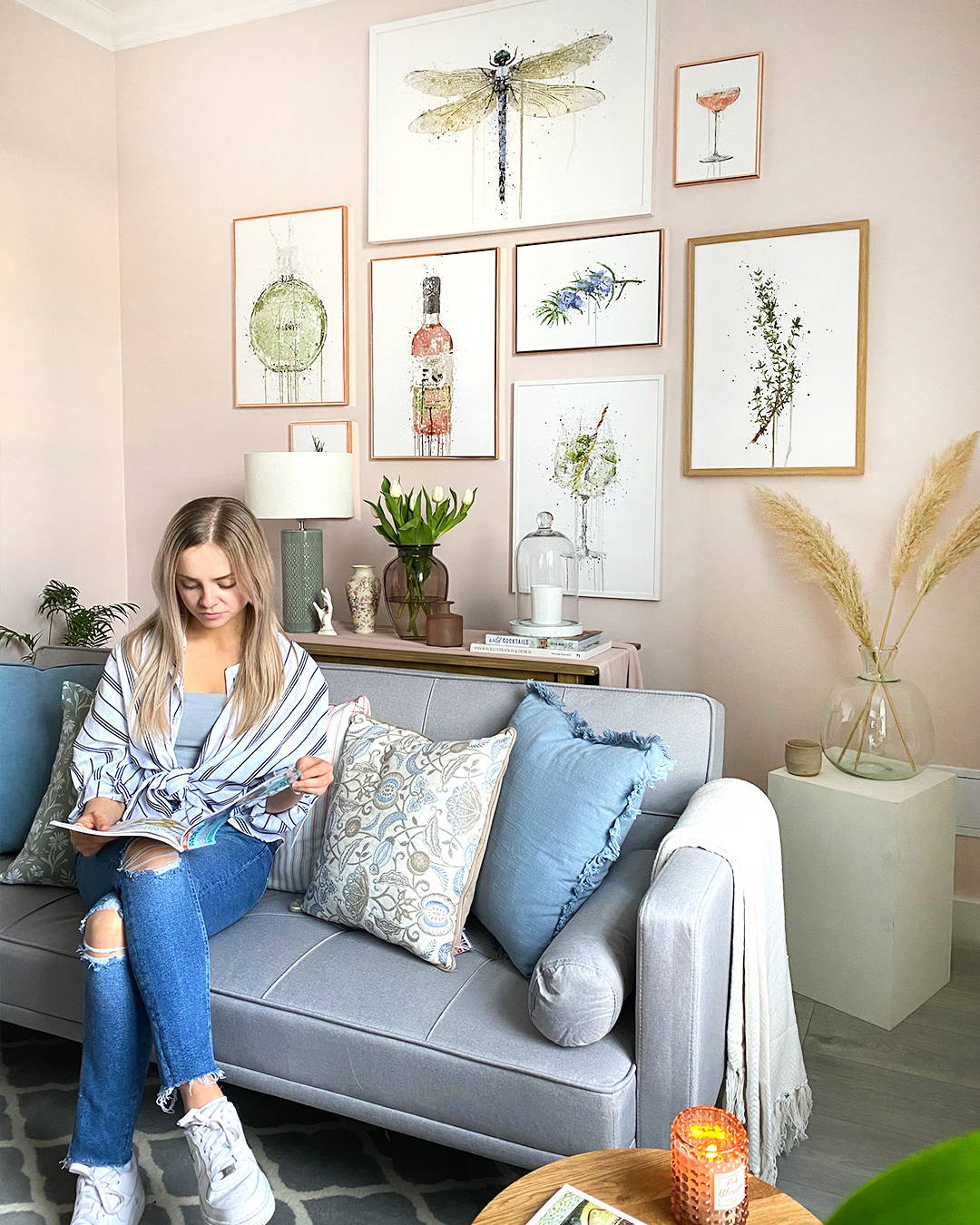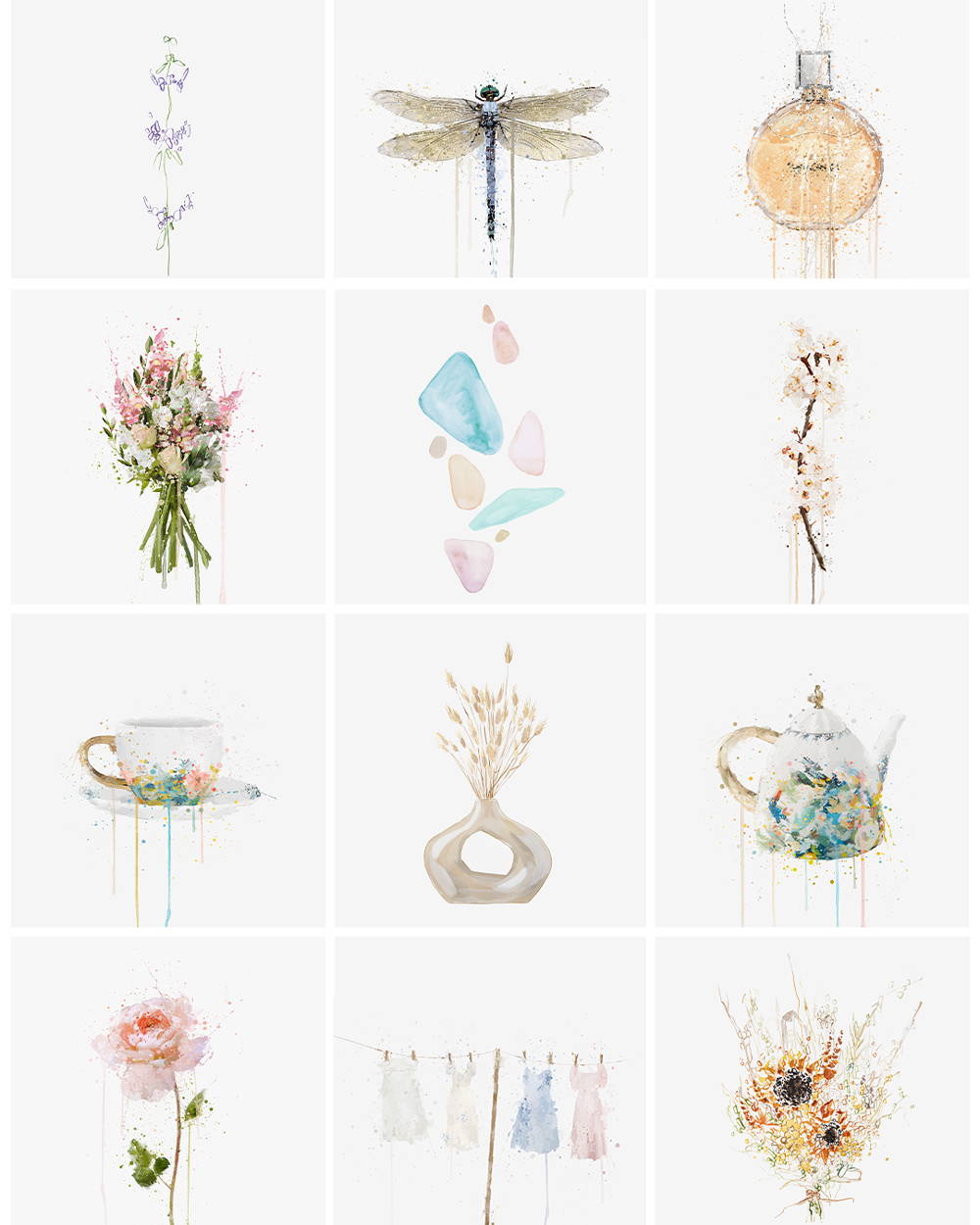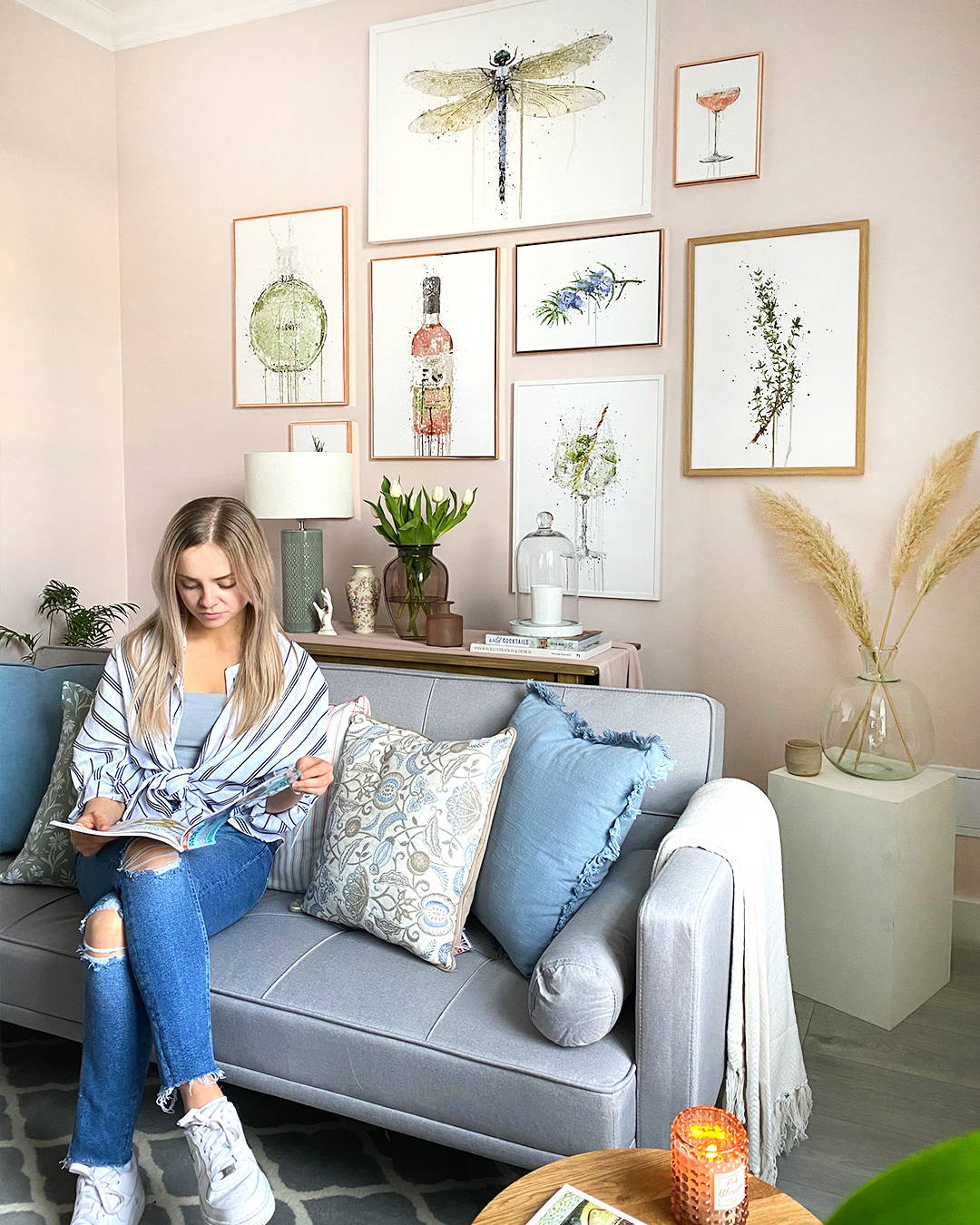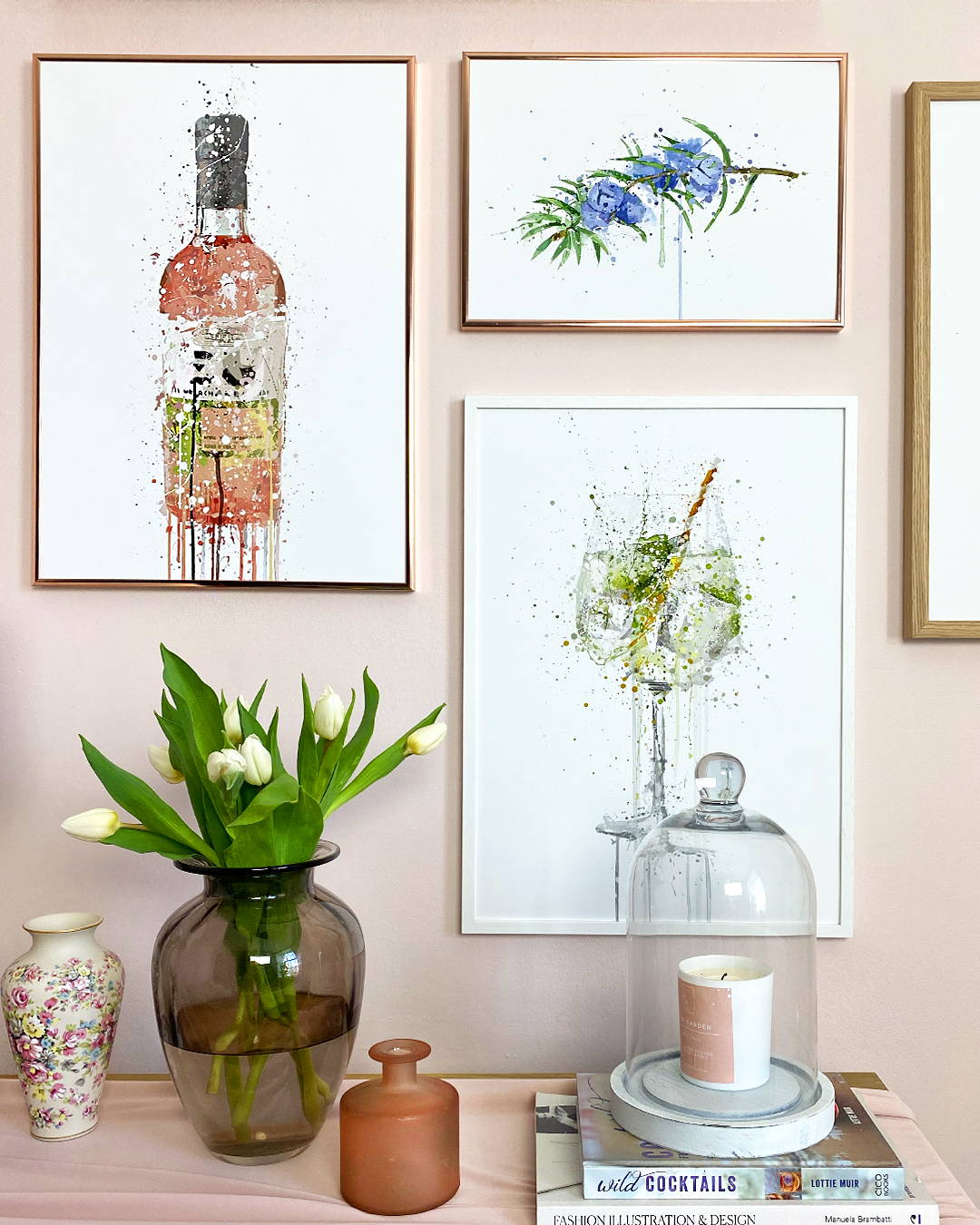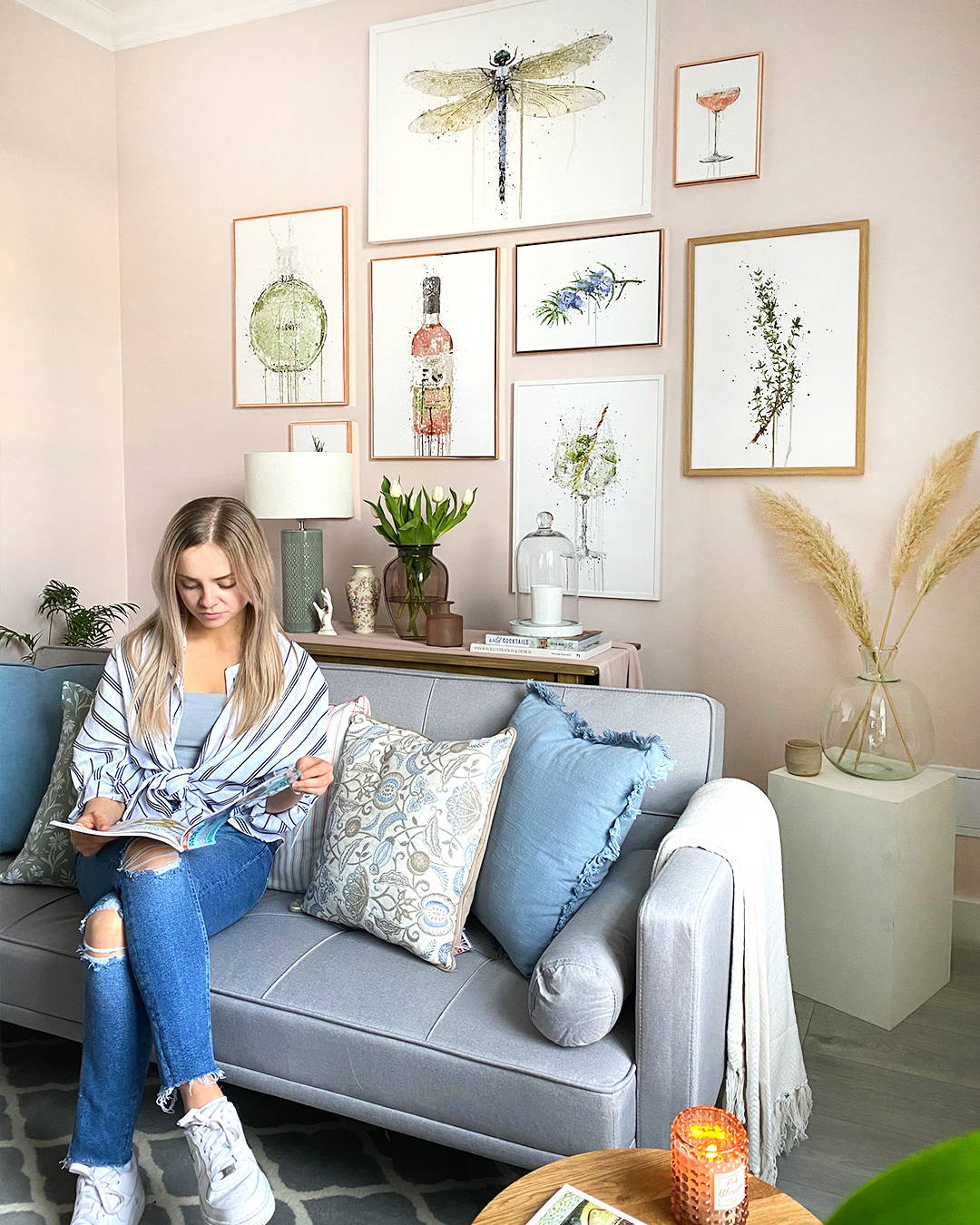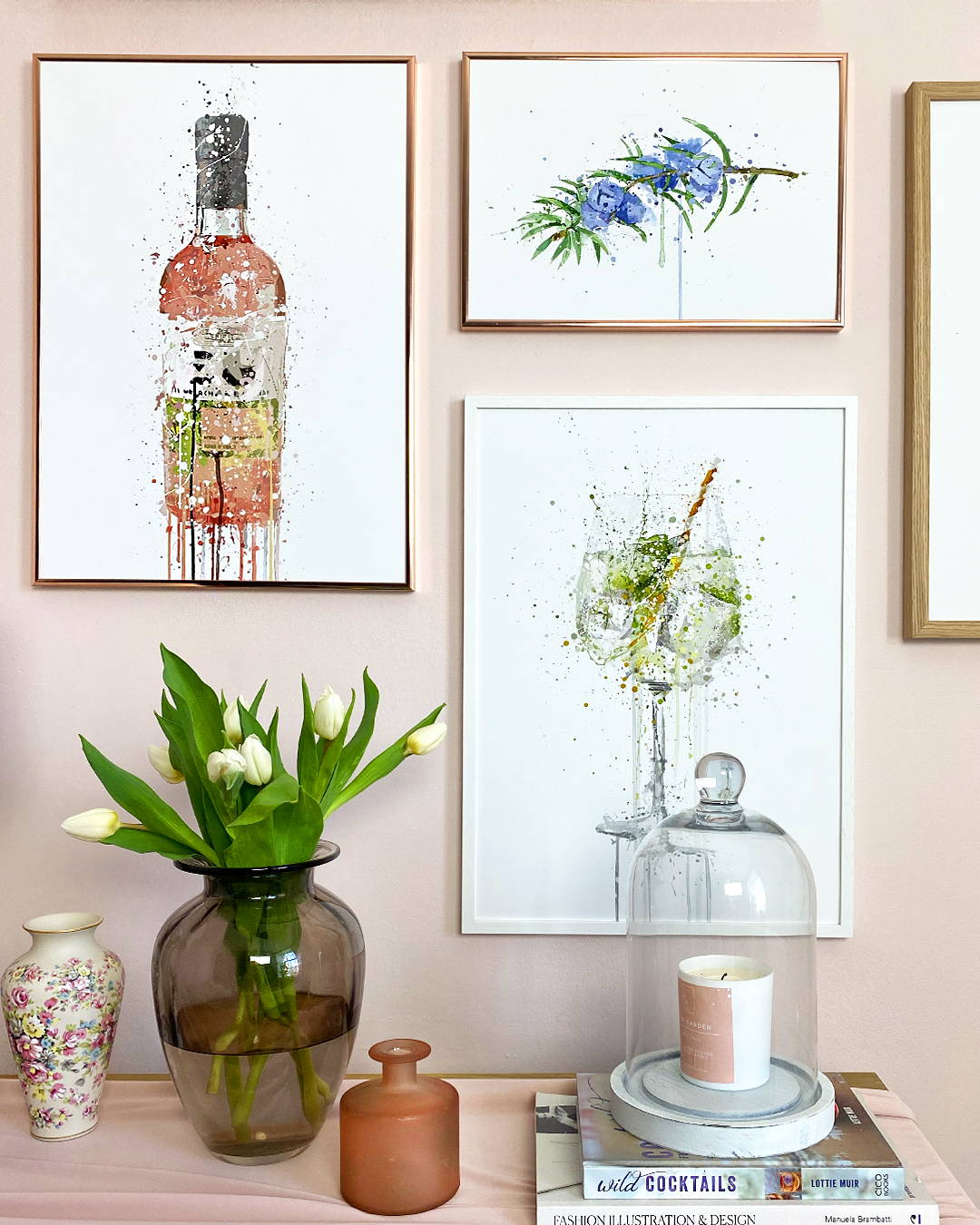 When it comes to wall art for a grandmillenial interior the options are pretty much limitless. Following the mix and match mentality, you can choose any art that resonates with the colour scheme you've chosen. For our living room we built a gallery wall that combined pink, powder blue and green hues to create a delicate and relaxing vibe. For large walls we recommend creating a statement gallery wall and for smaller spaces choose key prints that will have big impact on their own.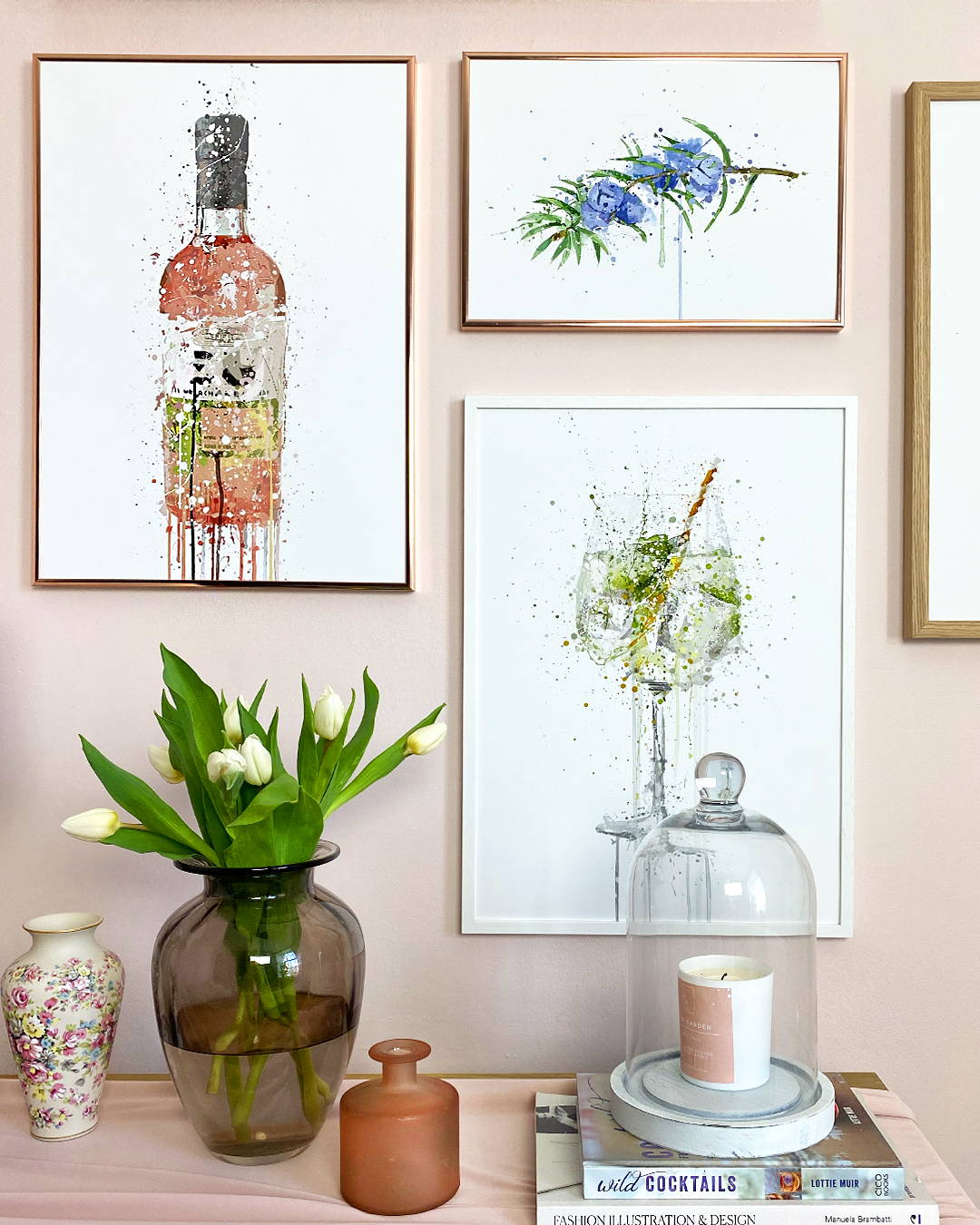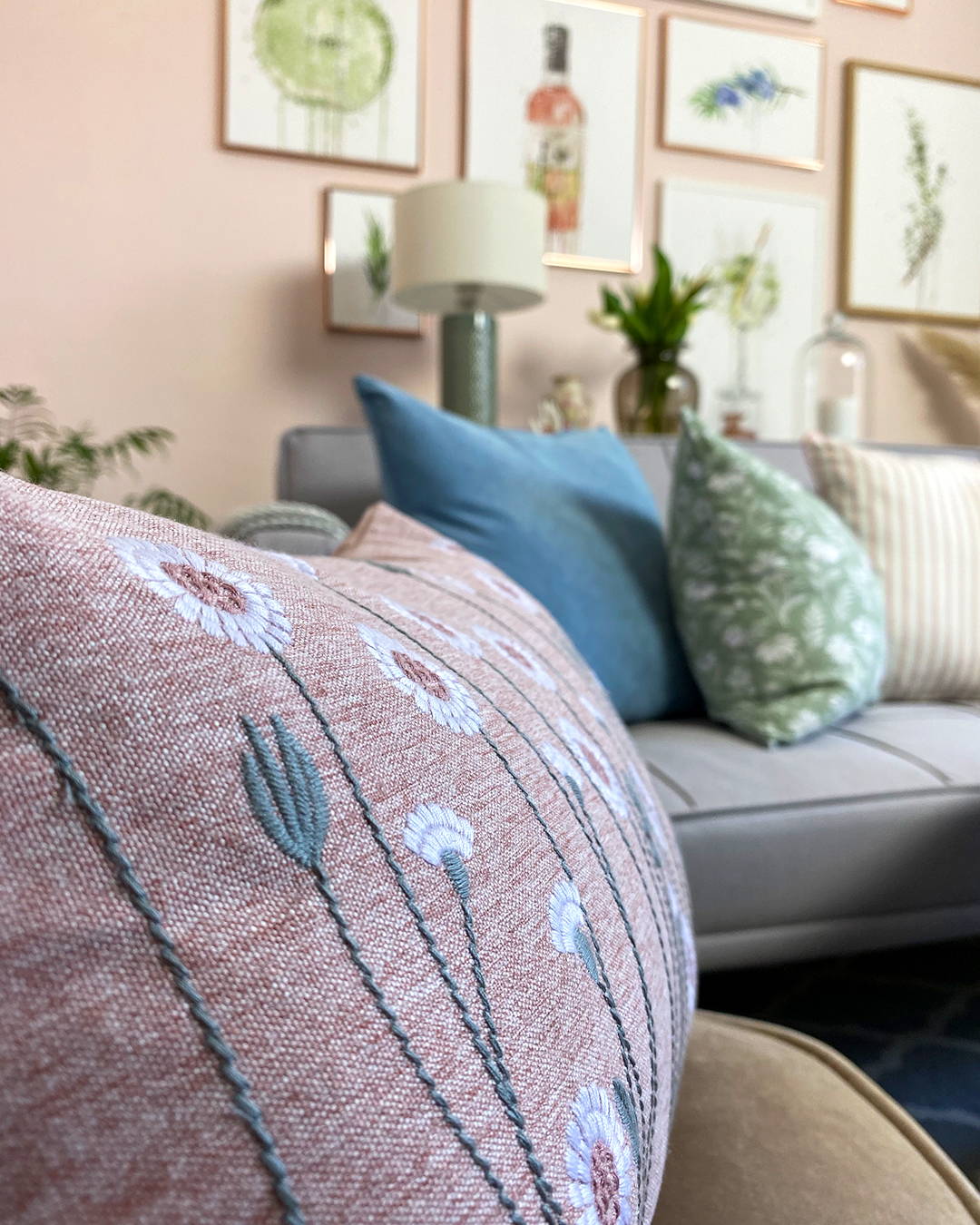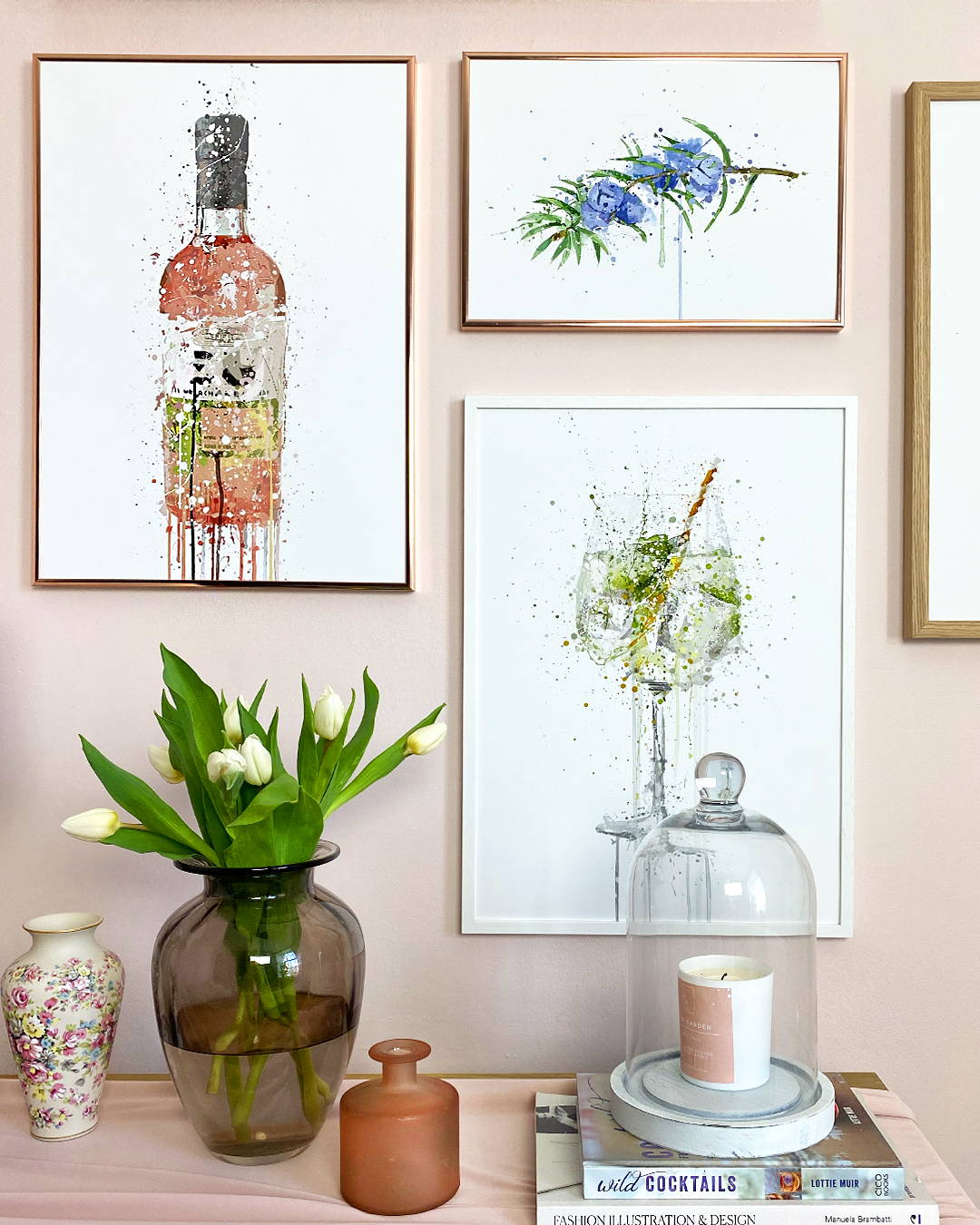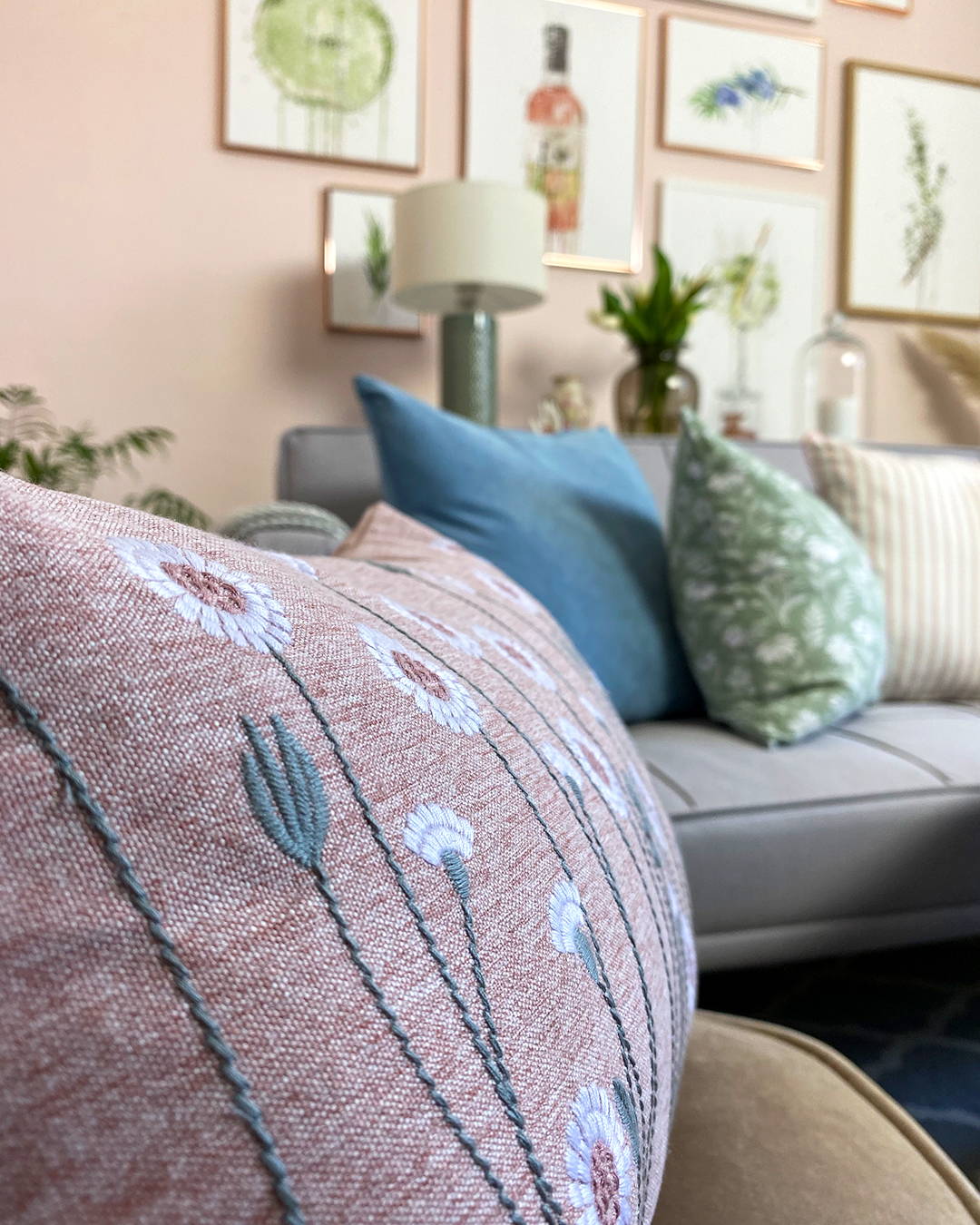 Styling a grandmillenial inspired room is fairly easy compared to other contemporary interior looks because it's all about mixing and matching. Using the colour of your feature wall as a starting point, begin collecting items and furnishings that will provide visual interest and contrast throughout the space. For our grandmillenial look we picked out items that had powder blue, pink and green elements to compliment our gallery wall prints.
For furnishing the space, pick out items that give a sense of warmth and comfort. By using a variety of fluffy cushions and heavy blankets you can create a snug sofa that is visually busy but also comforting - who wouldn't want to kick back on a cosy sofa with a pot of freshly brewed tea?!
To add the finishing touches to your living room, mix and match vases, ornaments and trinkets to create a sense of cluttered comfort. Whilst Marie Kondo might roll her eyes at this type of interior styling, we encourage you to embrace the eccentricity of a grandmillenial interior and find beauty in this effortless imperfection.
Get the latest 'How To' guides delivered straight to your inbox