Amidst the turmoil of a global pandemic, our desire for natural and simplified ways of living has never been more evident. In returning to life's simple pleasures, a new interior trend has emerged and we've fallen for its whimsical charms.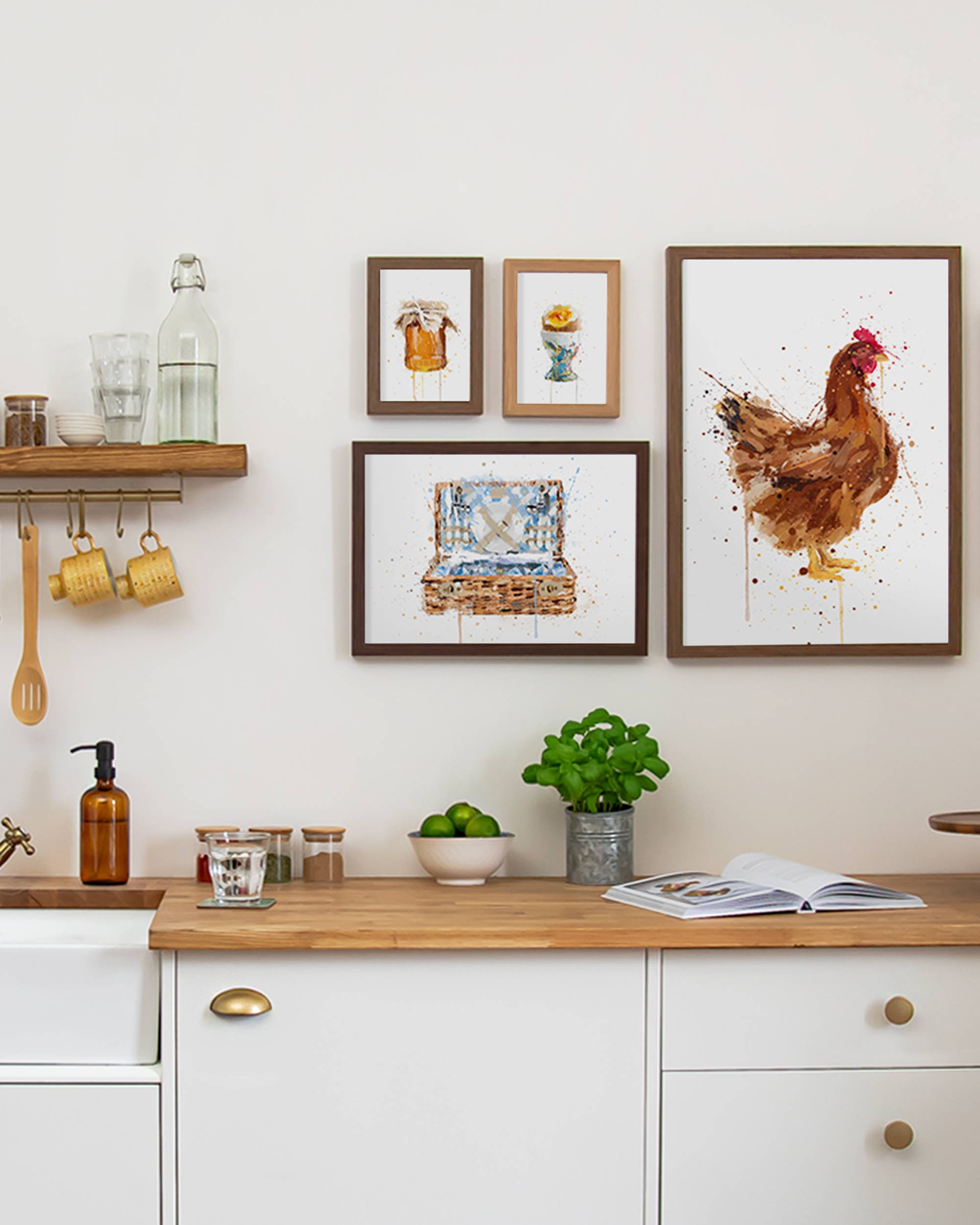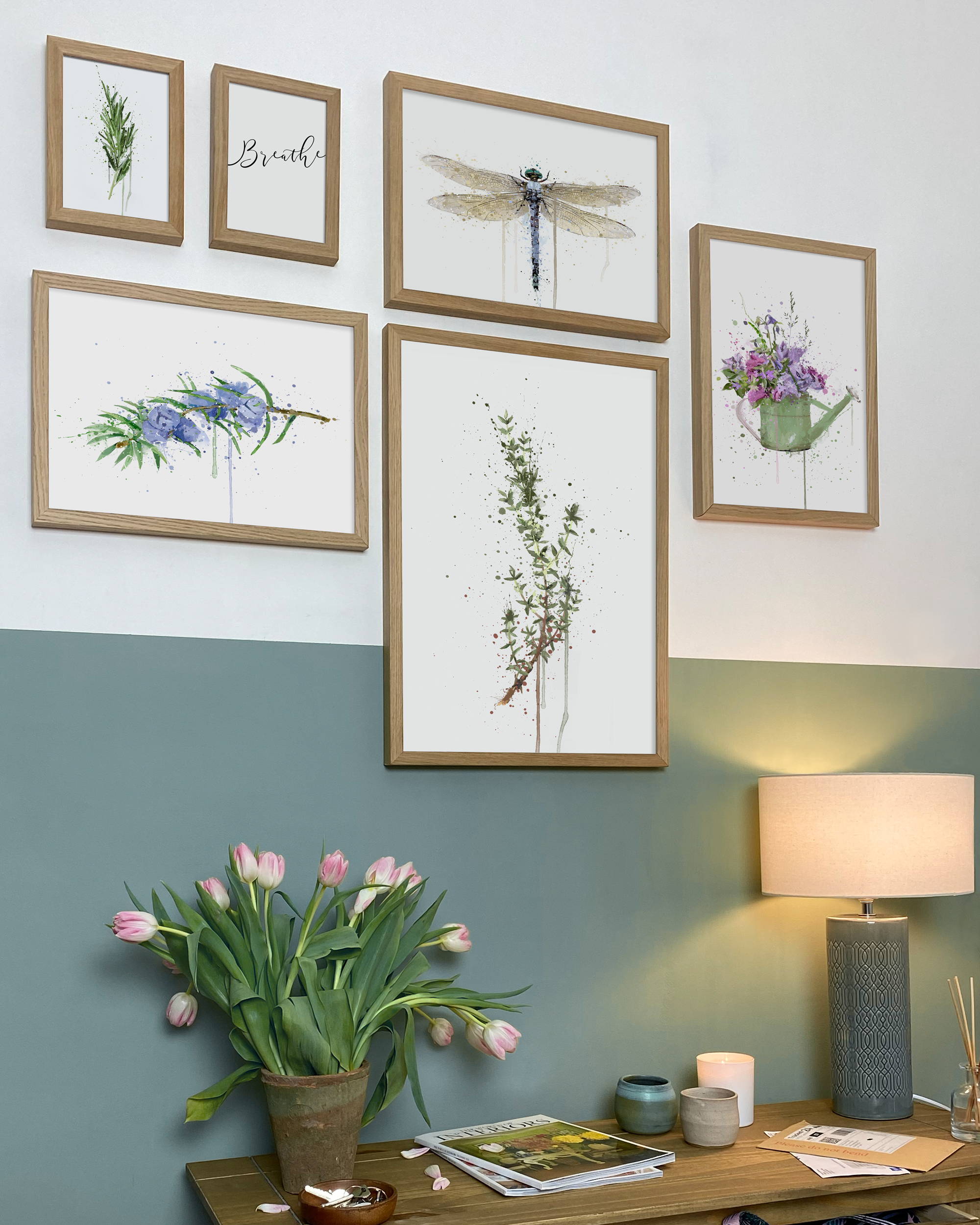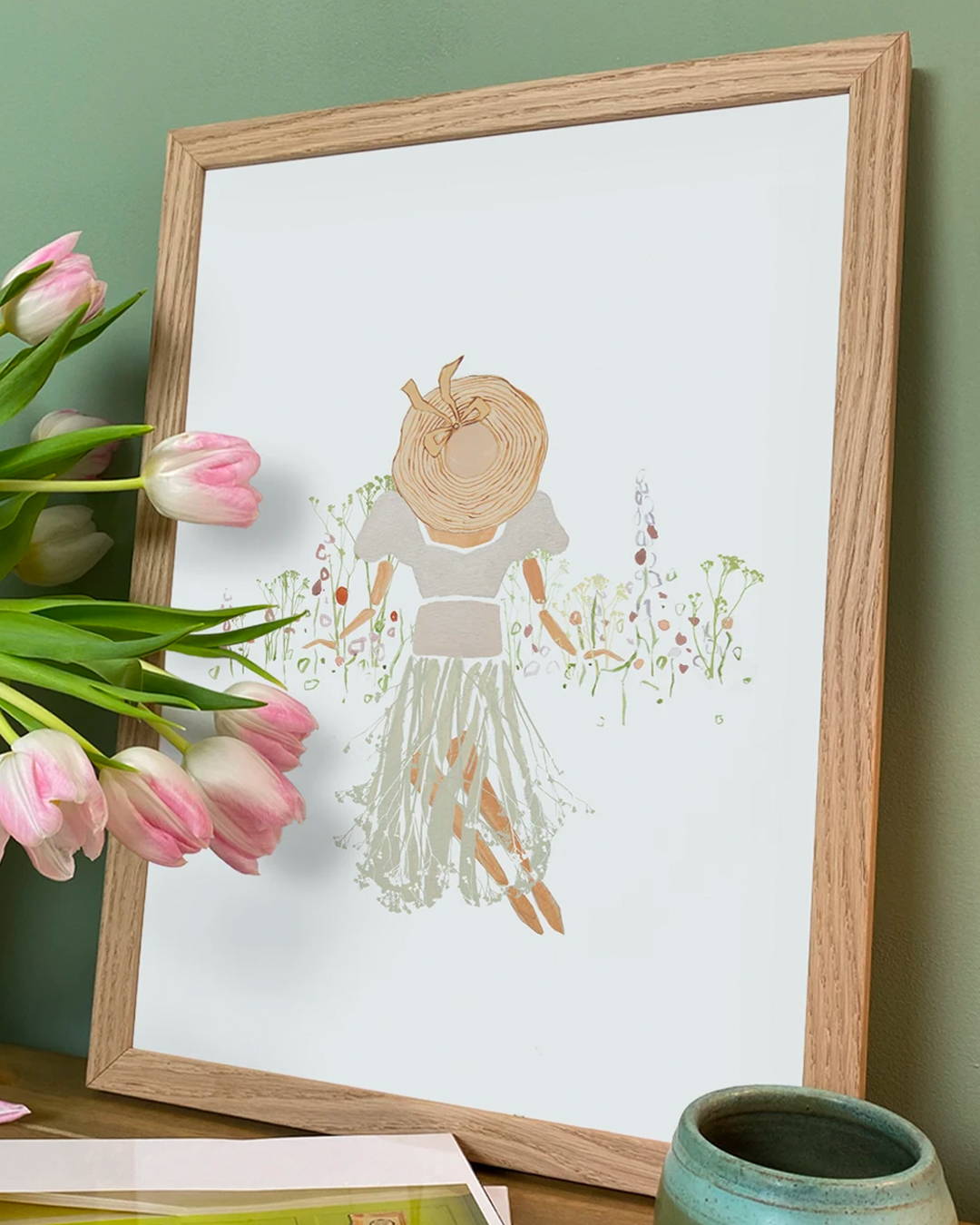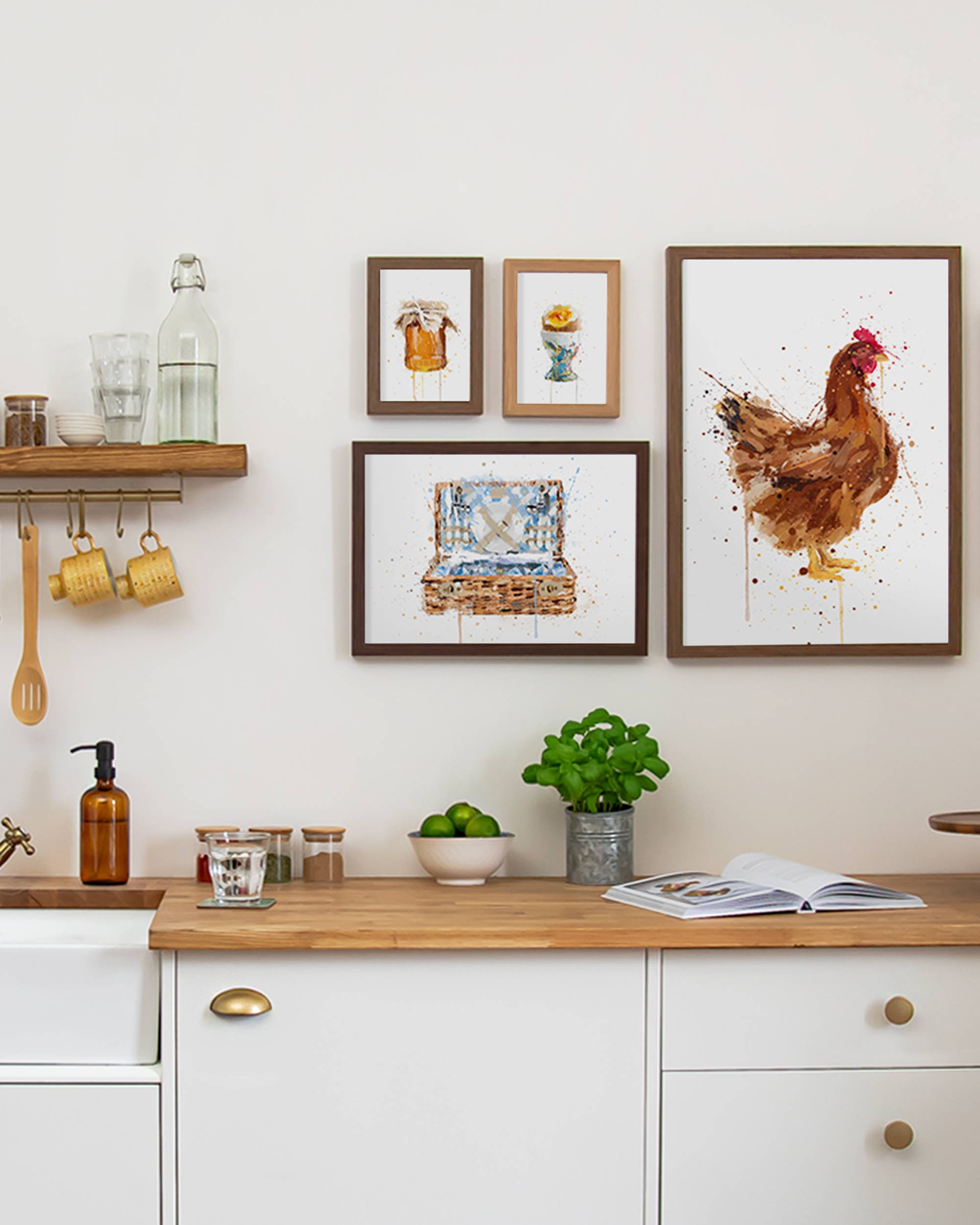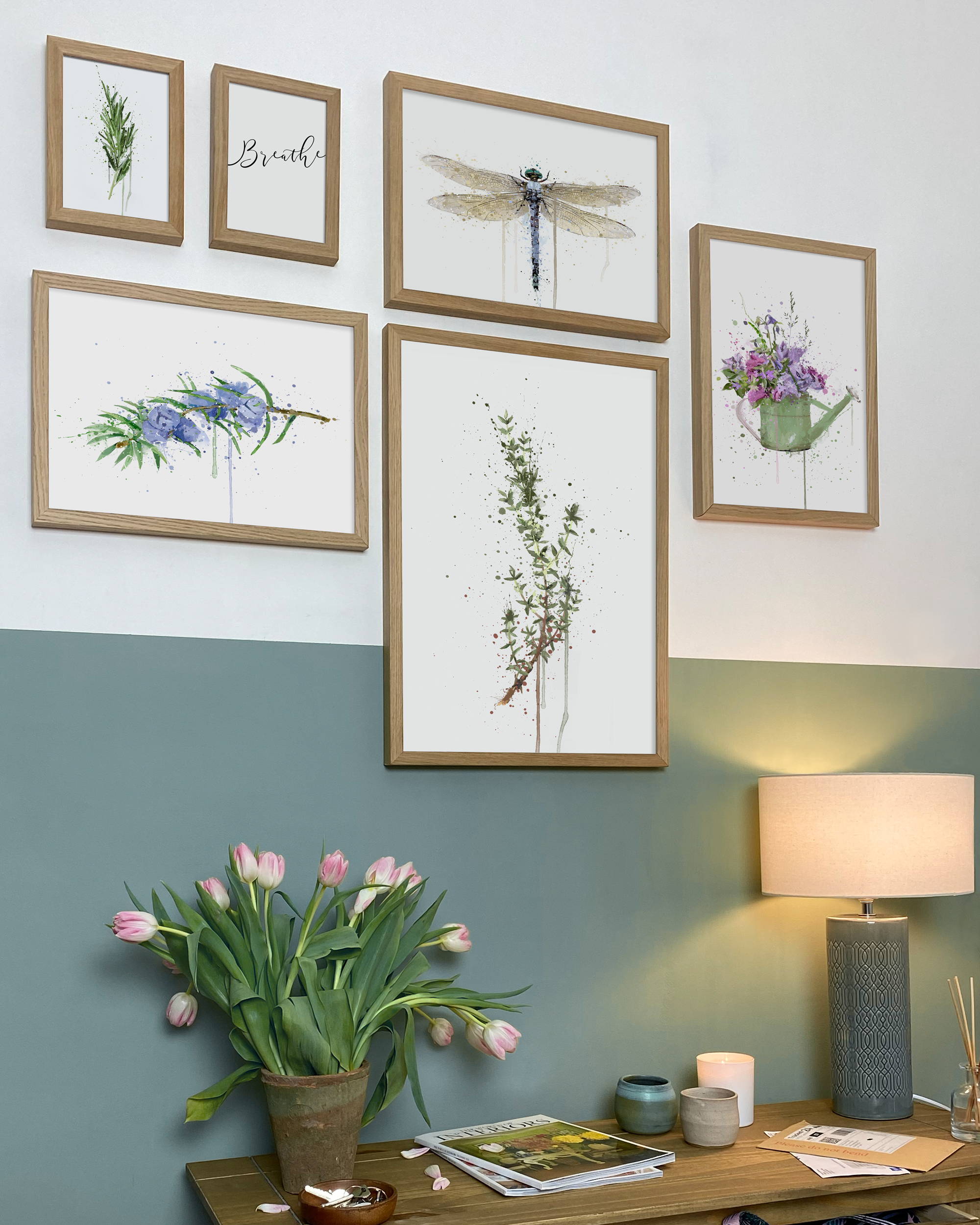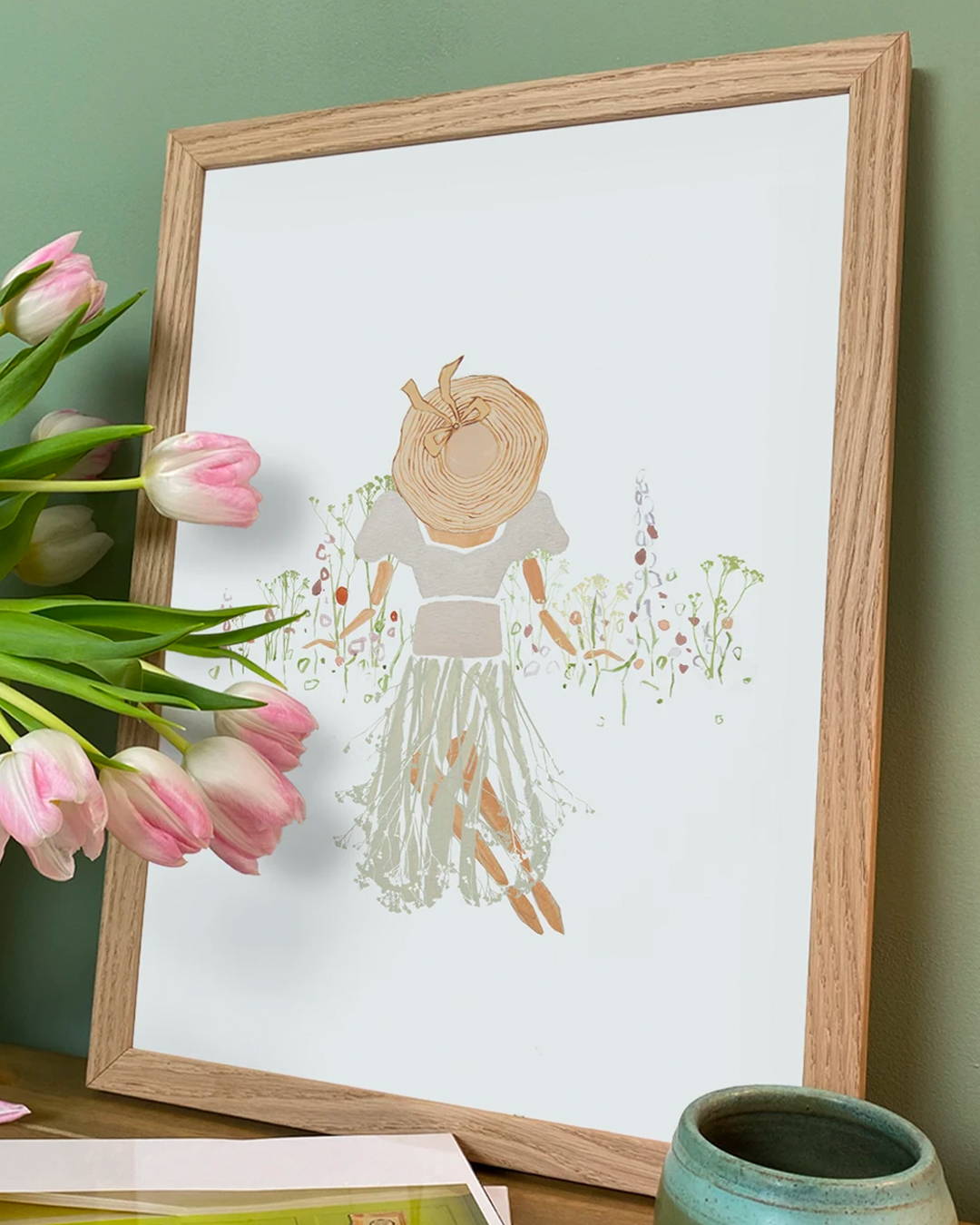 Cottagecore is a lifestyle movement inspired by a romanticized idea of country living. Whilst it has been a growing internet aesthetic though the 2010's, it recently gained traction as a mainstream visual trend during the 2020 pandemic. Its main principles are simple living, harmony with nature and self sufficiency - ideas many of us have been craving in our hectic and increasingly fast paced society.
Inspired by the ethereal nature of this aesthetic, we have created a new collection of prints titled 'Escape To The County'. These prints are perfect for adding the charm and whimsy of the cottagecore aesthetic to your home without having to do a complete restyle.
To create a cottagecore inspired interior focus on simplicity and quality - it's all about foregoing modern day luxuries and getting back to basics. Simple white washed walls, thick carpets and solid wooden furnishings are the key elements to creating this look.
The colour palette is built on neutral tones such as white, grey and beige. On top of this, a mixture of browns (oak, umber, mahogany) and fresh tones (light green, pale yellows, lavender) can be layered to create an interior that feels light and airy.
Once you've got the basic colours and furnishings in place you can begin layering the look with a variety of natural and functional objects.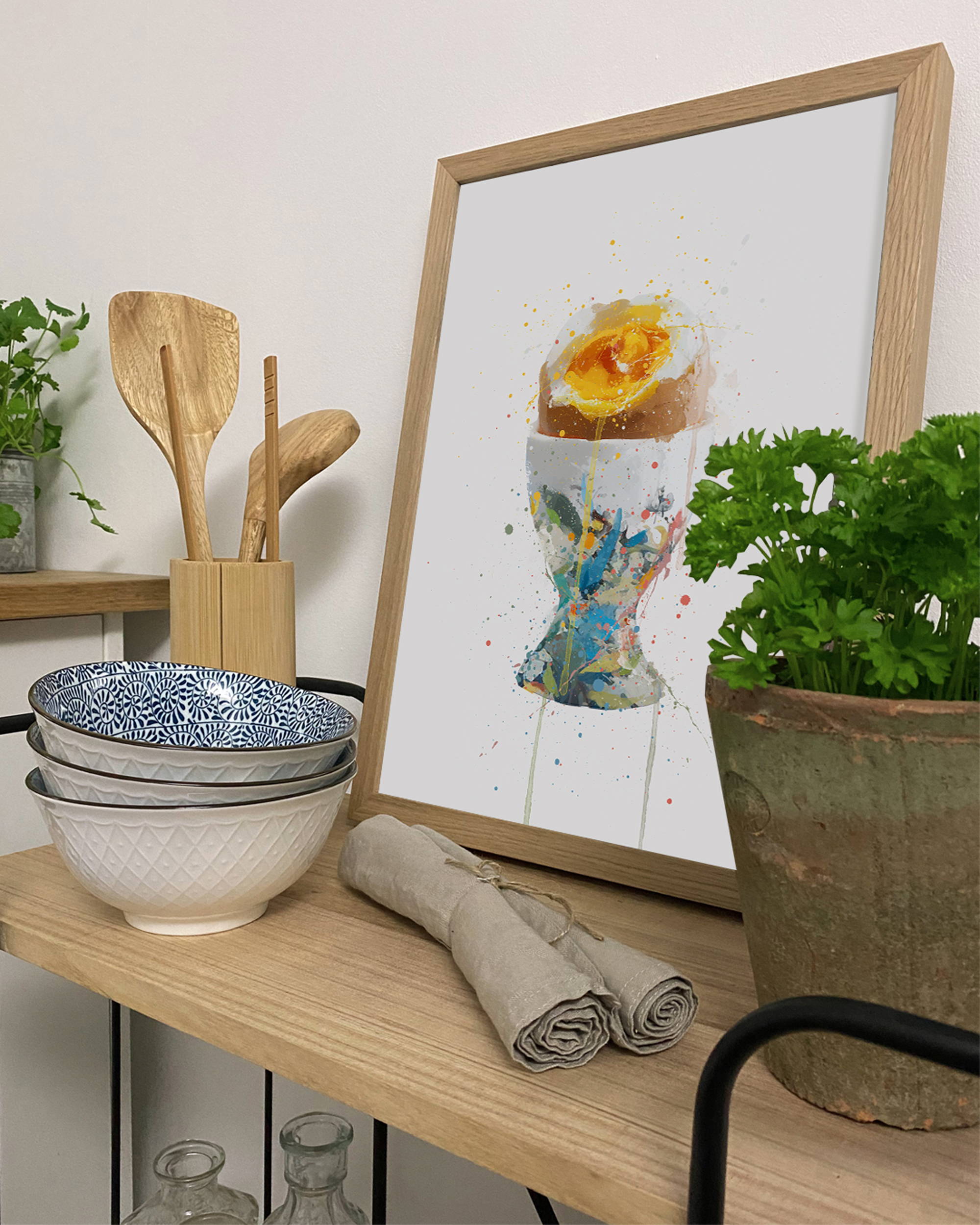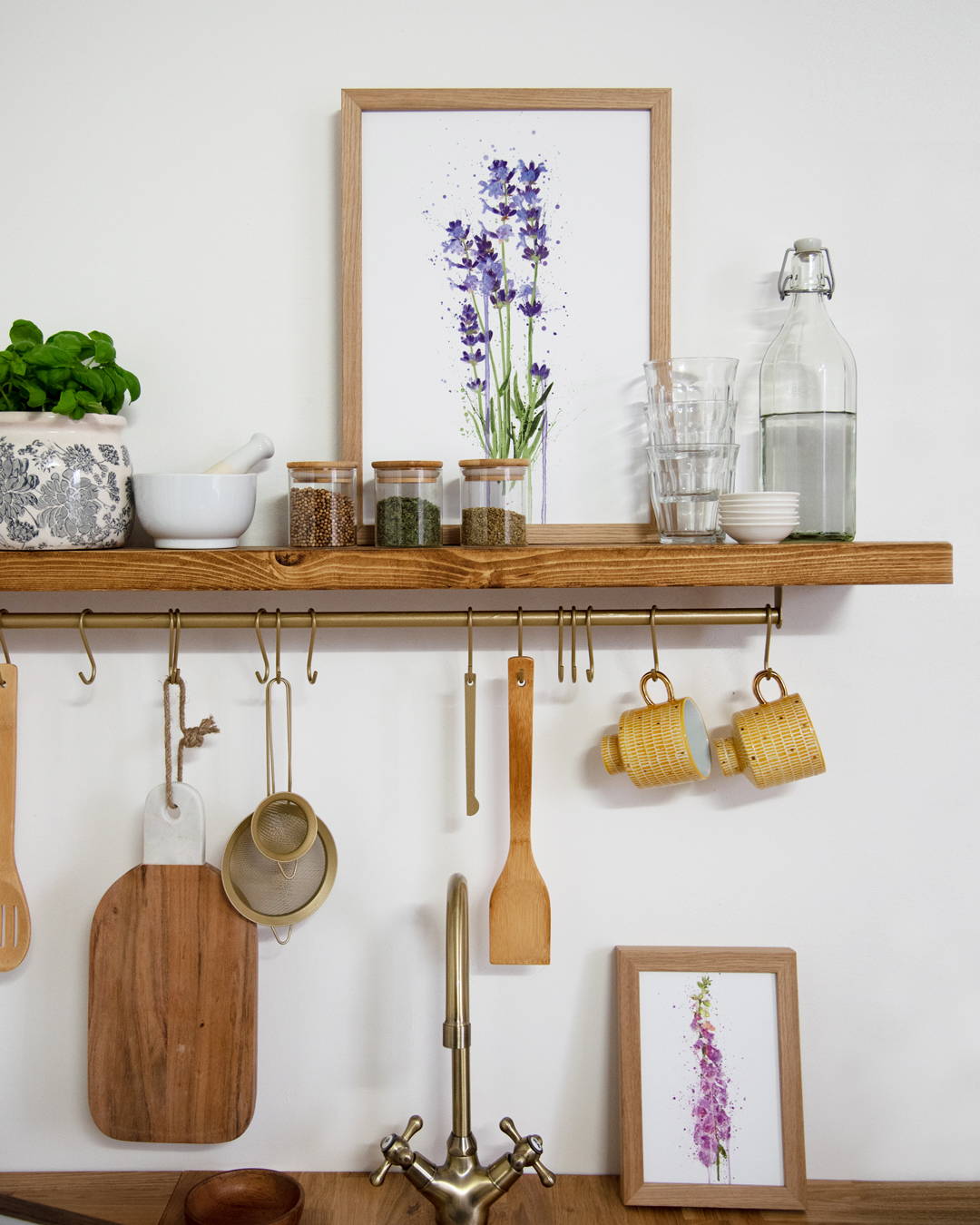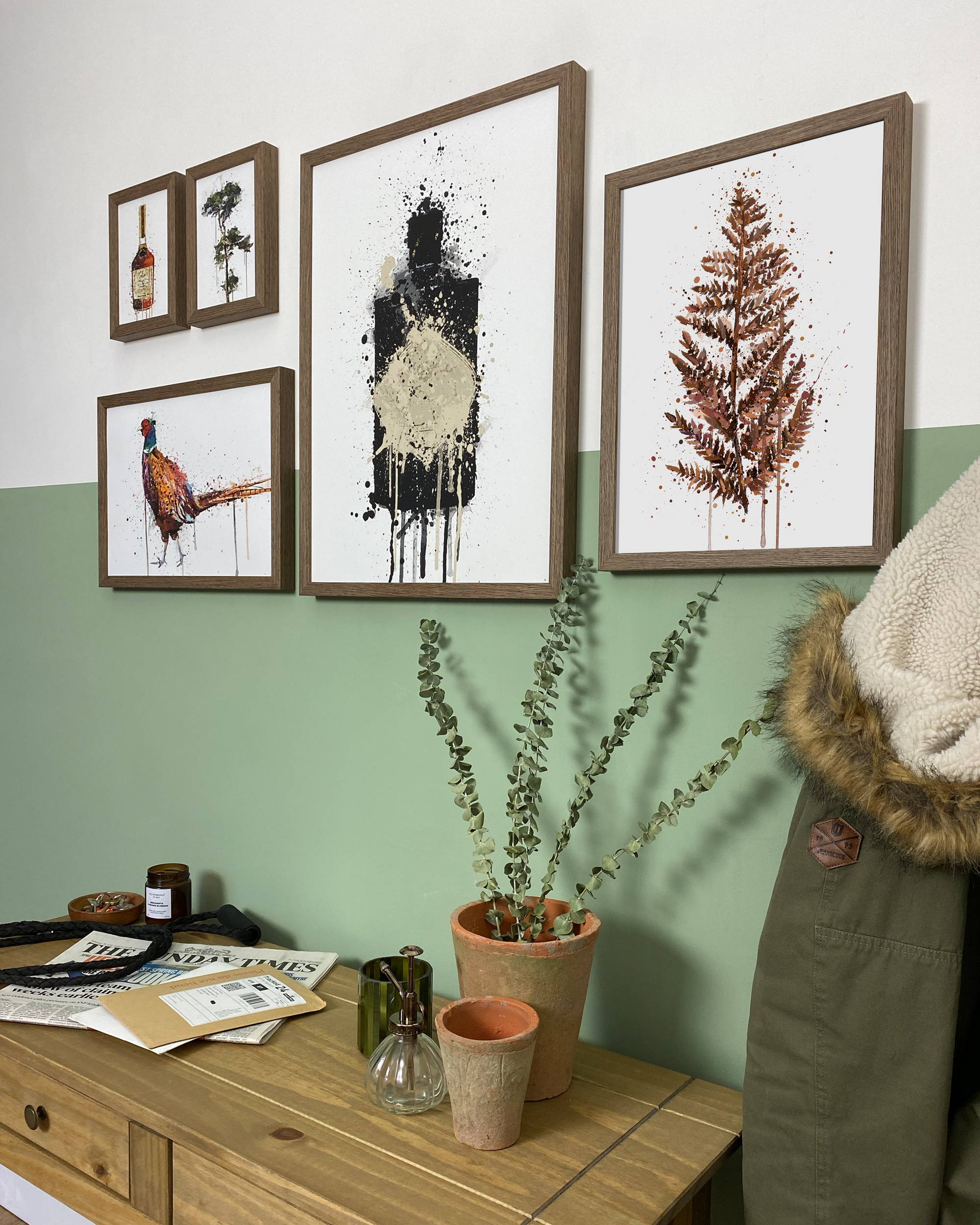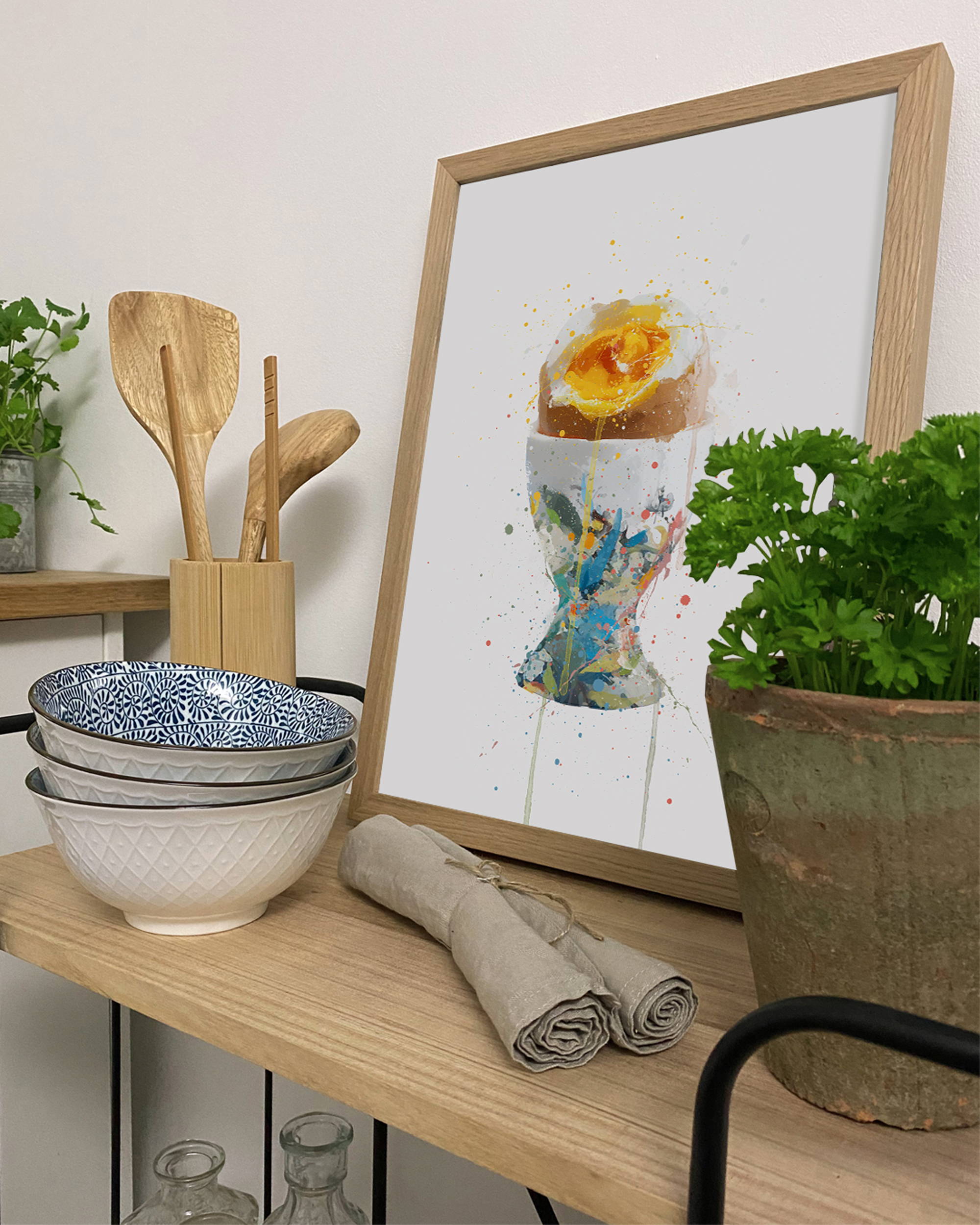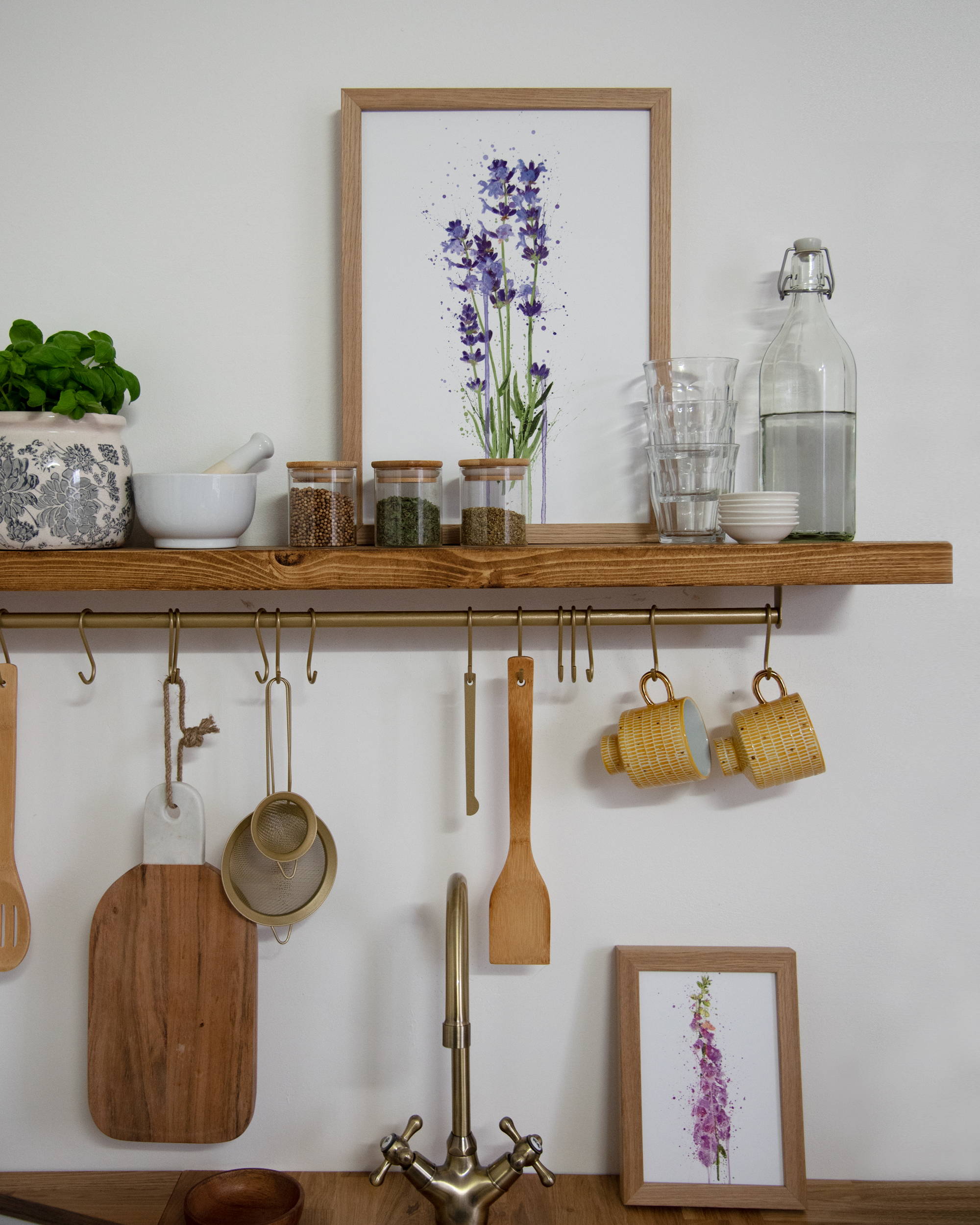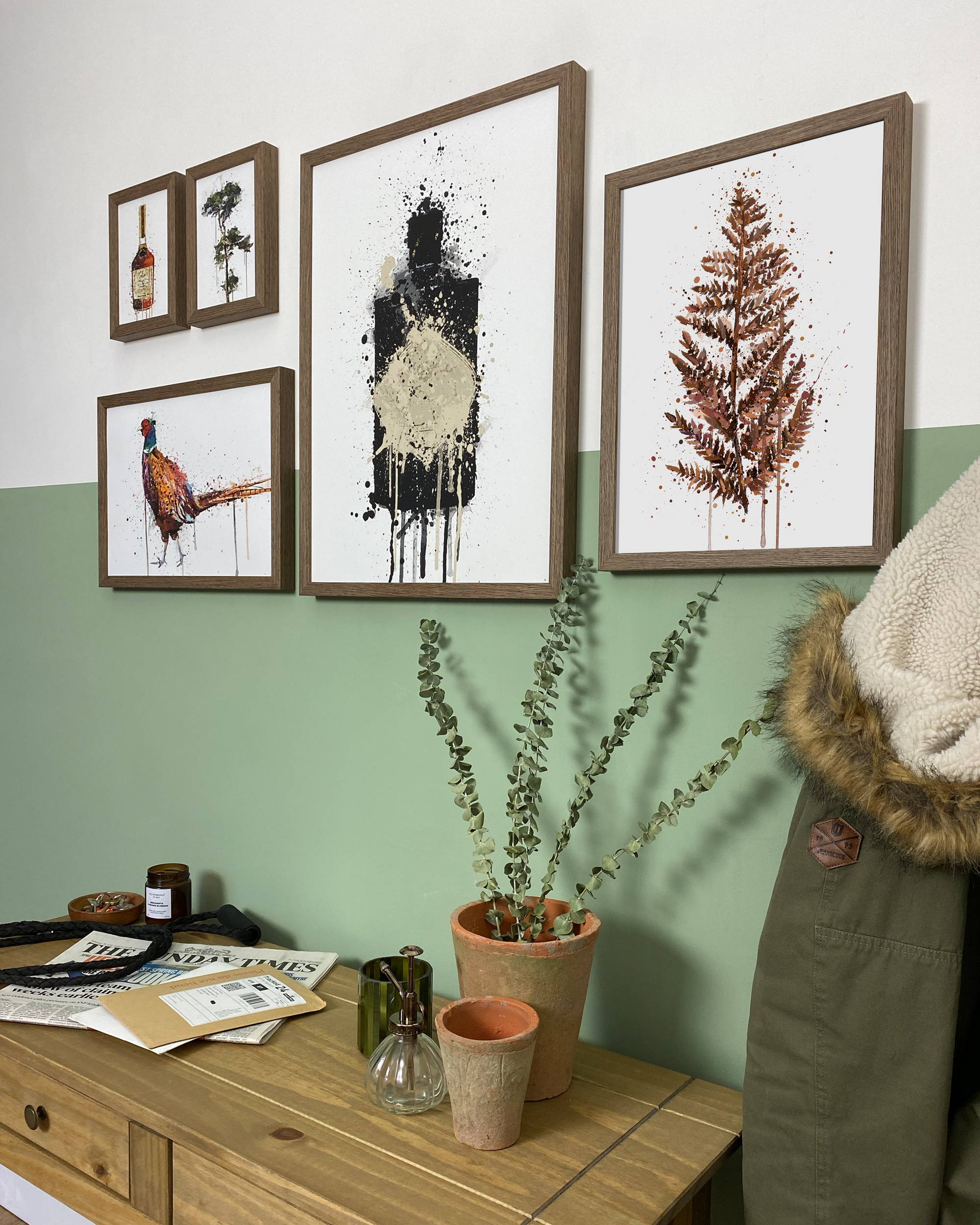 A cottagecore inspired interior focuses on simple styling, natural materials, functional objects and rustic decor. Imagine a quintessential English cottage and the types of items you might find there - pots and pans, wooden bowls, unbleached linen, mixed crockery, wild flowers and welly boots. By focusing on these stripped back items you can create a space that is in harmony with the natural world.

If you love the cottagcore trend but aren't ready to commit to a full redesign, use our new range of prints to effortlessly bring this feel into your home. Combine a selection of our wildflower prints with our farm animal prints to create a whimsical cottagecore interior.
Animals - Often featured as antique china animal figures, our collection of country animal prints are a great way to bring this element to life in your home.
Wicker - An easy addition to any room wicker baskets and boxes are both purposeful and functional. We were inspired to create a choice of two different picnic baskets and a bag carrying a collection of wild flowers.
Country Living - You don't need to pack up and move to the country to bring these elements to life in your home. We've designed the perfect cottage prints with a collection of items that will help create that perfect cosy cottage vibe.
China Tea Sets - Vintage tea seats are being snapped up so why not step away from the norm with our collection of fine china in our tea cup, teapot and egg cup prints.
Mushrooms - Our Toadstool print is an image we see reflected in so many elements of Cottagecore. Great as a statement piece or as part of a Cottagecore gallery wall.
Floral - To bring this element of the cottagecore style to life we have introduced a new style of floral print to our existing collection. The new style of floral print showcases the delicate elements of flowers by using cells as the pattern that creates the bloom.
Fashion - Our love of cottage core has inspire us to create something new. We are introducing two gingham wall art prints, a collection of vintage cottagecore dresses and a NEW style of print called 'Lady In Meadow'.
Popular cottagecore prints
Get the latest interior trends delivered straight to your inbox